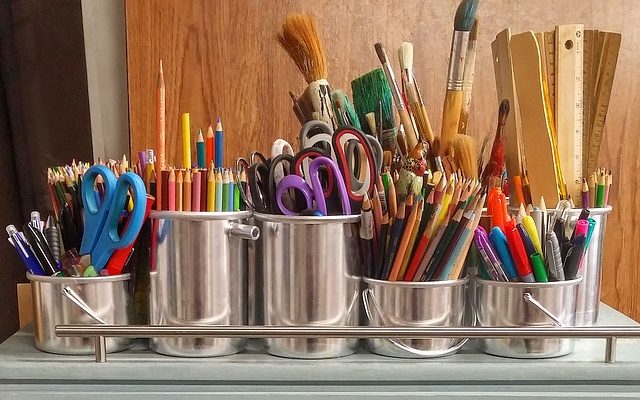 OUR RATES
If you book on this site you get the best rate available anywhere! Click on the availability link below for pricing details.
ARTS IN THE SCENIC RIM
The Scenic Rim has a long and rich history in arts and culture, dating back to its pioneers. Both Filmmaker Charles Chauvel and poet Judith Wright spent time in the Scenic Rim and maintained that they were inspired by the region's natural beauty. They forged the foundations for a thriving arts and cultural movement which stretches across the region and is as diverse as it is expansive. There are Art Galleries, Museums, Movies, Open Studios, Artist Trails and a vast array of Workshops and Courses – be engaged and explore your creative self.
In 1947, Warwick-born filmmaker Charles Chauvel was assembling his cast of young hopefuls at Beaudesert for an arduous trek through the Gold Coast hinterland to begin filming his monumental Sons of Matthew.
It was a grand, sweeping film paying tribute to the pioneering O'Reillys who battled the elements to settle the area around the Lamington National Park.
Graduating from The Southport School, Chauvel worked his way up in the movie business, making his name with In The Wake of the Bounty, which launched the career of Errol Flynn and Forty Thousand Horsemen, which starred a then unknown named Chips Rafferty.
Chauvel obtained finance from Queensland businessmen and friends to make his first films The Moth of Moonbi and Greenhide. Both were romantic melodramas. The films were made at Harrisville in the Scenic Rim, enlisting the locals as extras and using locations around his family property "Summerlands", near the edge of town. Both these silent films were released in 1926 and were reasonably successful in Australia. Unfortunately Chauvel could not arrange for the release of his silent movies in Hollywood because of the transition to sound.
Sons of Matthew, though, was the movie closest to Chauvel's heart, being based in the magnificent Queensland vistas of the Scenic Rim in which he was raised.
AUSTRALIAN poet Judith Wright sought refuge in the remote natural beauty of Tamborine Mountain. Little did she know that her safe haven would provide such a wealth of inspiration for so many of her poems.
Judith remained on the mountain for nearly 30 years and raised her daughter Meredith McKinney there. She is buried in the localTamborine cemetery.
A new Federal Government electorate, Wright, has been named after Judith, which takes in her beloved Tamborine Mountain.
Each May, the region's talented artist throw open the doors to their studios for Open Studios of the Scenic Rim, which runs across five weekends. The Open Studios of the Scenic Rim weekends are held annually throughout May and in 2017 until the first weekend in June, allowing visitors to see artists at work in their studios. Studios are open from 9am to 5pm on the days indicated. Appointments can be made outside these times directly with the artist. Most of the work on display in the studios is for sale, and the majority of artists are able to undertake commissions. Many are available for workshops and artists' residencies. Open Studios are situated across the Scenic Rim including Canungra, Beechmont, Boonah, Mt Alford, Harrisville, Tamborine Mountain, Lost World Valley and Beaudesert.
The Scenic Rim attracts popular international and national performers to its Beaudesert and Boonah Cultural Centres. The monthly Morning Melodies performances at both centres are incredibly popular. The Zamia Theatre  on Tamborine Mountain is also a hub for movies, plays and a diverse array of arts and culture performed by Local and Visiting artists.
ART GALLERIES
The Scenic Rim also boasts two regional art galleries, in Beaudesert and Boonah, with regular exhibitions by visiting and local artists. Privately owned galleries are located around the region, including on Tamborine Mountain, Boonah and at Aratula.
SCHOOL HOLIDAY ACTIVITIES
The Scenic Rim Regional Council's arts and culture team offer free and low-cost school holiday activities, across the region. The program features movies, dance classes, cooking classes, art classes and library activities. A Council initiative embraced by children and parents alike.
MOVIES
Latest release, foreign and art-house films are screened weekly in Beaudesert and Boonah.
On the first Saturday of each month Movies on Tamborine Mountain show a  recent release film played on the big screen. You can even buy drinks and ice creams to enjoy while you watch. Sessions are at 2pm and 7.30pm, and tickets are just $6. Have dinner beforehand at one of the local restaurants within walking distance from the Zamia Theatre and after the movie stroll down to Clancys' Irish Bar for a pint of Guinness before returning to your accommodation of choice.
If you prefer classics and art house films, join the film club for just $10 per year. They meet on the third Sunday of each month at 5.30pm for another movie (no extra cost for movies).