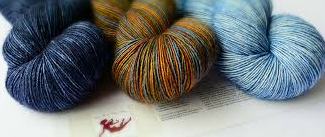 Tamborine Mountain is home to many creative and artistic people who love nothing more than to share their skills and passion.(VideoNo5) shows Local Artist Kym Hart in his studio. Look at the variety of workshops and courses available.
They run regular workshops and courses and most are happy to schedule a special class for you and your friends. Workshops and courses are run for beginners, intermediate and advanced participants. Ceramics, Life Drawing, Cheese Making, Photography, Cooking School,(Video No9) Textiles and of course you can produce that unique take-home print at the gallery of renowned artist Richard Roper.
Stay at Amore B&B on Tamborine  Mountain or as we are just an hour from Brisbane and 45 minutes from the Gold Coast, it could also be a fun day out for a car full of friends.
1 Michael Jones Ceramics: 0412 135 111 www.michaeljonesceramics.com.au If you ever felt the need to get your hands in that gooey clay then this could be for you! Michael creates amazingly beautiful objects and runs courses for beginner, intermediate and advanced potters. Hand- building, wheel-throwing, glazing and decorating – learn it all at Michael's studio.
2 Life Drawing: organized by Richard – rroper.art2c@bigpond.com The MOULDY (Mountain Life Drawers) group meet every Tuesday at the Tamborine Mountain Creative Arts Centre. Bring an easel and your drawing requirements. Cost is just $15 per person to help cover the cost of the model. Organize with Richard first – send him a e-mail or phone on (07) 5545 4590
3 Witches Chase Cheese Factory (07) 5545 2032 www.witcheschasecheese.com.au Ever wondered how to make your own fresh cheese at home? These award-winning cheese makers can teach you everything you need to know.
A cheesemaker is very much a skilled artisan who has developed the knowledge and skills required to convert milk into cheese, by controlling precisely the types and amounts of ingredients used, and the parameters of the cheese making process, to make specific types and qualities of cheese.
Most cheesemakers by virtue of their knowledge and experience are adept at making particular types of cheese. Sounds easy hey and it may only take 15 years or so of practice for it to get so easy!
Our local cheese factory produces small batches of high quality cheeses, ice cream and yoghurt using the freshest cow and goats milk from local farmers.
The cheese factory can guarantee the highest, creamiest quality in all their products.
The finest French cultures combined with traditional methods of manufacture and locally sourced milk produce Award winning cheeses!
There are many to choose from but here are some of our favourites:
Longman's Leicester – A cow's milk farmhouse English cheese with a deep red/orange interior. A rich, nutty, creamy texture finishing with a slight sharpness. A classic and hard to find cheese that pairs with any wine and looks great on any cheese board. Named after John Longman an Englishman who was one of the original cheese maker consultants when the Cheese Factory was established.
Tamembert  – A soft white bloomy rind cheese that has a luxurious, delicate flavour with a slight mushroomy aroma. The inside has a straw-like colour and a soft, bulgy texture which has a taste reminiscent of hazelnuts. Best enjoyed with some crusty country bread.
Misty Mountain Blue – Made from cow's milk, penicillium roqueforti is added to the milk to give its unique blue/green marbling. A natural grey rind forms around the slightly sweet, tangy cheese that is creamy with a salty finish. A medium aroma cheese, best served with pear or apple slices or roasted walnuts.
Cow Milk Feta – Feta is a gift from the Greeks!! They make this tangy, salty cheese with jersey cow's milk. It comes in a round form with the following herbs added: Chilli & Garlic, Plain, Garlic & Chives. A versatile cheese that is great crumbled over a salad or accompanied by steamed veggies.
Triple Cream Brie – Won gold at Brisbane Cheese Awards 2012. Their signature cheese that has cheese lovers coming back for more. A very rich, robust and full flavoured cheese that has a flowing texture and a full-on creamy flavour. As it matures it will develop a slight mottling on its snowy rind. This fairly rich cheese should be served with country bread.
4 Mediaeval Illuminations: (07) 5545 4383 * 0432 913 130 www.tania-crossingham.com.au Learn skills that are centuries old such as mediaeval drawing and painting techniques, knot work, goldleafing, calligraphy and much more. Join a regular class or talk to Tania about a private lesson for groups of five or more.
5 Bec Anderson, Textile Artist: (07) 5545 4383 www.becanderson.com Bec teaches rug-making and holds single and multiple day workshops and gatherings. You will learn how to design and make your own rug in a friendly and relaxed setting. Bec does talk a lot!
Bec Andersen is a textile artist specialising in the design and production of hand-tufted rugs. Her work is made from 100% wool, which she hand dyes using predominantly natural colorants.  Her design method  combines the sensual qualities of textiles with the functionality of everyday living.
Bec's studio is nestled in the heart of North Tamborine, in an historic mountain home. It is a space of focus and creativity for both her and her visitors alike. Rugs, Mats, Wool, Scarves and Rugmaking Supplies for sale.  The studio itself is a space of creation and focus, inviting its visitors to explore the overflow of beautiful textiles.
Workshops still available in 2016 :
Punch-needle Rug Making June 17,18
Basketry July 22,23
Rugmakers Day Out Aug 19,20
Indigo Sept 16,17,
Rugmakers Day Out Oct 21,22,
6 Blue Dog: (07) 5545 4777 www.blue-dog.com.au. Let dedicated professional photographers teach you how to take beautiful photographs. Blue Dog Photography offer hands-on courses for beginners and hobbyists through to the advanced.
They offer a range of workshops from two hours to half day, full day and to multiple day events. Designed from the beginner to the advanced photographer, passionate professional working photographers pass on their skills.
Offerings are varied and designed for all levels of photographers.
In one day the Beginner learns how to discover the creative side of your camera with a full set of notes and after workshop assistance.
The Intermediate is about taking your art further and getting it right in camera, while their wide range of specialty face-to-face and online workshops allow you to explore the different genres photography affords.
7 Gallery Works: (07) 5545 4590 www.galleryworks.com.au Artist Richard Roper's gallery and studio is open 11am – 4pm, Friday, Saturday and Sunday. For just $20 (to cover ink and paper), Richard can show you how to make a unique take-home print on the etching press. Get a group together but do book first!
8 Tamborine Cooking School: (07) 5545 4564 * 0421 087 901 www.tamborinecookingschool.com.au Imagine learning to cook in a colonial style house set amongst two acres of show gardens with majestic views over the Scenic Rim. Join professional chef Terri Taylor for a cookery class, and enjoy a leisurely lunch to taste the delights you helped prepare.
9 Artful De-stress: (07) 5545 3261 * 0400 090 985 www.gayedell.com Busy life? Soothe the stress with an afternoon of colouring-in using images created especially for you by local artist Gaye Dell and take home your very own artwork. Get a few friends together and design your own Christmas, birthday or special occasion card…whatever you choose, make it fun!
There are courses and workshops for everyone, young and old alike. Why not combine a relaxing stay at Amore B&B on beautiful Tamborine Mountain with a fun and interesting course or workshop that can help you to improve your skills or to add another skill to your growing list of talents.
See the footer on this page for posts detailing an updated list of our current self-drive and walking maps.
Art is a very subjective cultural expression. It informs and encourages us to express ideas in a variety of methods, mediums and styles. Our good friend Andrew Wright and his team from the Goat Track Theatre Company express theirs in the Video following.
Ask for a map and information guide for any of the following or click on the links below
The Gold Coast beaches and attractions

The natural beauty that is Springbrook and Natural Arch
We also have available maps for:
The Beautiful Rainforest Walks.

Winery Trail.

Picnic spots.

Golf Tennis and recreation locations.

Lookouts to the Western Ranges and the Gold Coast.
And remember when your Tamborine accommodation is Amore B&B you can also:
Undertake Daytrips to:
O'Reilly's at Lamington National Park.

See the natural beauty that is Springbrook and Natural Arch.

Byron Bay.

The Waterfalls and waterholes of the Scenic Rim.

The Gold Coast beaches and attractions.

Theme Parks.

Brisbane Highlights.

Villages and hamlets of the Scenic Rim.

Outdoor and Adventure.

Shopping on Tamborine Mountain or in the Boutiques and Shopping  Centres of the Gold Coast.

Night life of Brisbane and the Gold Coast.
Just want to relax and rewind — we even have directions for that as we
Day trips from Amore B&B – you may be surprised at some of the itineraries we have developed — see our self-drive tours and walking trail maps on our Day trips and Itinerary Page. 
If it's outstanding scenery, antiques and old wares, food glorious food, and welcoming country hospitality that you are after then you are in the right place — all in generous proportions.
These free maps are an initiative of Amore B & B (www.amorebandb.com) and Witches Falls Cottages (www.witchesfallscottages.com.au) Copyright © 2018 Go Tambo TM All rights reserved.
150 Long Road,
Tamborine Mountain Qld 4272
Tel: (07)    5545 2330