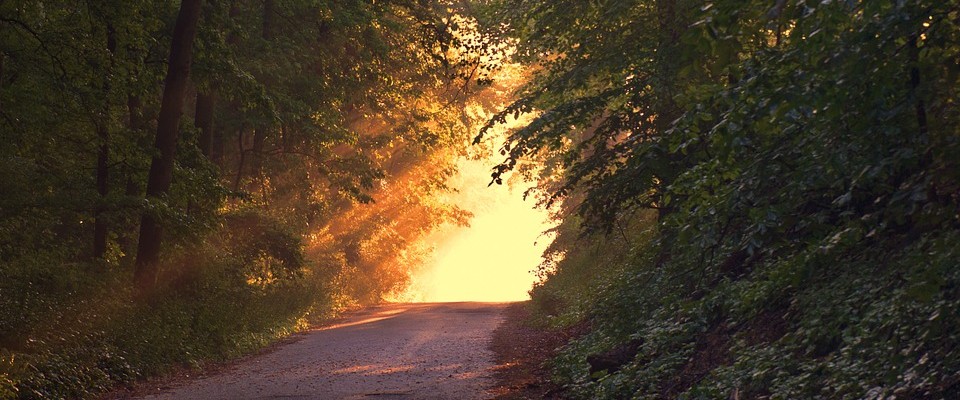 Scenic Rim Accommodation
Good old fashioned country hospitality is something we do well in the Scenic Rim. Look for quaint farm-houses with old-fashioned cooked breakfasts or a charming Mt Tamborine Federation Residence like Amore B&B. There is a lot to see and do when you choose Scenic Rim Accommodation for your next short break. Yes it is a great place to stay.
The emergence of Tamborine Mountain as a tourism destination had its genesis in the development of traditional B&B's and Guesthouses. Tourists from Brisbane and the surrounds seeking to unwind in a restful and relaxing atmosphere flocked to the B&B's in the area.
Nothing has changed. Amore B&B continues the tradition. Experience great hospitality, extensive local knowledge of all that Mt. Tamborine and  the surrounds has to offer, welcoming, inviting and with personal attention, we are always ready to show you a brilliant time. The perfect Central Location in a natural setting.
Amore B&B is a Federation style building with 4 ensuited Guest Rooms.
Enjoy the charming lounge room with the baby grand piano, extensive and interesting library and comfortable lounge furniture.
Snuggle up or stretch out and spend sometime leafing through a magazine, reading a book from the library or enjoy playing a board game.  In the cooler months the fireplace is blazing and the glowing embers are very soothing.
There is a Guest's Dining Room for your convenience if you elect to dine in.  Let us know when you want to use the Dining Room and we will ensure that all necessary crockery, cutlery and glassware is available. No need to wash up or clean up after you finish, just head off to your room and we will do the clean up.
We have outdoor  relaxation areas whether off your room or adjacent to the guest communal areas.
Your hosts Kay and John reside in a separate wing of the building  The Guest Areas with separate entry are exclusive for Guests but we are on hand to address  your needs, answer any questions you may have and of course ensure that your stay is one to remember.
Amore B&B accommodation Tamborine Mountain is operated as a Traditional B&B would have been run in bygone days.

Good old fashioned generous Mountain Hospitality.

The Intuitive Service you deserve.

Premium Central Location. A minute's stroll to Cafes, Restaurants, Collectable Shops, Art Galleries and much much more.

Where to Dine — we recommend only the best.

Local Tourism knowledge — those great places that don't appear on tourist maps.

Areas to Relax, Refresh and Rejuvenate.

What is important to you is important to your hosts.

Your privacy is paramount to you and to us. We are here if you need us  but we will never intrude on your privacy.

How to spend your day — need maps, advice, directions or Restaurant Bookings made — just ask for any help you may need.

Free Wi Fi  is of course available as are the other conveniences that you would expect.

Our services are flexible – We try to accommodate early check-ins or late check-outs. No extra charge.

From the friendly welcome right through to your departure your needs will be catered for with a smile.
THE SCENIC RIM IS HOME TO 6 NATIONAL PARKS, WORLD HERITAGE LISTED RAINFOREST, THREE DAMS AND LOCATED JUST ONE HOUR FROM BRISBANE AND THE GOLD COAST.

FOOD AND WINE
Quickly building a reputation as a foodies destination, the Scenic Rim offers casual, relaxed café dining, to a five-star gourmet restaurant experience featuring produce grown here in the Scenic Rim. Check out the Scenic Rim Winery Trail.
Do not miss the Scenic Rim Eat Local Week –  late June 2018 to early July 2018.
Eat Local Week is a showcase of the people and produce of the Scenic Rim. Experience the food and wine of this fertile region, which produces a bounty of fruit and vegetables, wines, milk and gourmet food …
Home to six National Parks, World Heritage Listed Rainforest, quaint country towns and spectacular views, the Scenic Rim offers a diverse variety of regions and destinations to explore. See our Self/Drive and walking maps for details.

With hotels, motels, mountain lodges, glamping, camping, farm stays, country cottages and self-contained properties, it's easy to find accommodation. Functions of all kinds can also be catered for. Ask us here at Amore B&B if you need suggestions for your onward Scenic Rim Accommodation.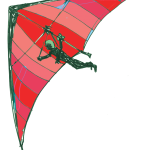 It's a case of choose your own adventure when you stay in a Scenic Rim Accommodation establishment. The region offers experiences to satisfy adventure seekers, explorers, foodies, romantics, nature lovers and families.
ACCOMMODATION PLUS PACKAGES
We can tailor an accommodation package just for you. Link your accommodation stay with a horse riding experience, hot air ballooning, winery tour, rainforest tour, a show on the Gold Coast or a visit to one of the Theme Parks – and much  more…. We will find a way to make your stay with us an experience to remember
Scenic Rim Accommodation is situated in a group of forested mountain ranges of the Great Dividing Range straddling the border between south-eastern Queensland and north-eastern New South Wales, Australia.
The mountainous landscape forms a quarter circle ridge positioned roughly from south of Toowoomba around to Springbrook. Tamborine Mountain, Lever's Plateau and the Lamington Plateau are all part of the rim formation. The Scenic Rim is considered part of the Gold Coast hinterland. Parts of the region are well developed, crossed by highways with facilities for tourists like Cunninghams Gap, others are privately owned agricultural properties and rural villages such as Beechmont and Tamborine Mountain. Much of the rest is protected in national parks and nature reserves which you can explore when you choose one of the Scenic Rim Accommodation options for your stay.
Ranges
Environment
The geology and landscape of the Scenic Rim is largely volcanic in origin, deriving from the prehistoric Tweed Volcano, including the Mount Warning shield volcano, and the Focal Peak and Main Range volcanic rocks. Some areas of sedimentary origin include parts of Mount Barney and eastern Lamington national parks. The deeply weathered, mainly basaltic, soils support rainforest and vine thicket ecosystems, as well as rare eucalypt and grassland communities. The area has a subtropical climate with (at the lowest altitudes) average minimum winter temperatures of 6°C, average maximum summer temperatures of 29°C, and average annual rainfall of 1555 mm.
Protected areas
Areas protected in national parks and other conservation reserves include the Border Ranges National Park, Glen Rock Regional Park, Koreelah National Park, Lamington National Park, Limpinwood Nature Reserve, Main Range National Park, Mebbin National Park, Moogerah Peaks National Park, Mount Barney National Park,  Mount Warning National Park, Numinbah Nature Reserve and Springbrook National Park. Parts of the Scenic Rim are listed as a World Heritage site, and some are designated Wilderness Areas. Great areas to experience when you choose one of the Scenic Rim Accommodation options for your stay.
Important Bird Area
A 1351 km2 area encompassing the Scenic Rim has been identified by BirdLife International as an Important Bird Area (IBA) because it supports populations of endangered eastern bristlebirds, black-breasted button-quails, rufous scrub-birds, Albert's lyrebirds, pale-yellow robins, paradise riflebirds, green catbirds, regent bowerbirds and Australian logrunners. There are also historical and recent sight records of the critically endangered Coxen's fig parrot.