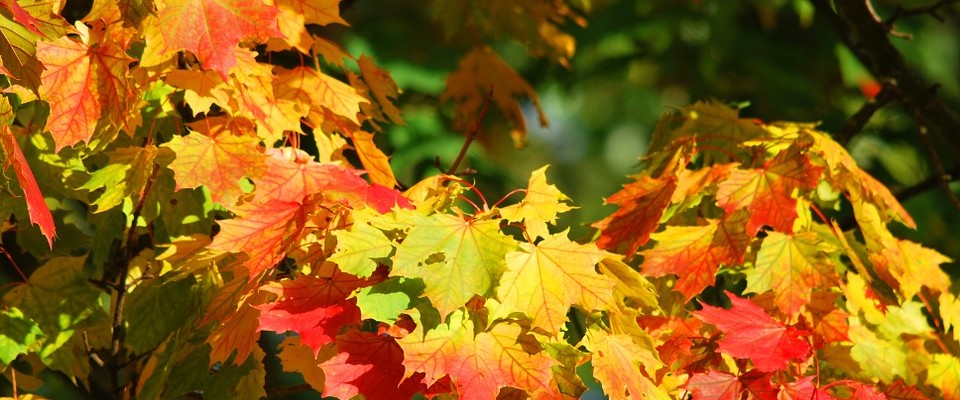 Local Attractions
As the sun rises over the valleys of the Scenic Rim you will have awakened after a restful night's sleep. You may ponder as to how you will spend your day. Tamborine Mountain (video 1) is awash with interesting and diverse activities. Visit our Self-drive and Walking Maps page for maps, information guides and itineraries covering local sightseeing and Day Trips on and off  Tamborine Mountain. Here are a few additional local attractions that we can recommend.
Three of the National Park walks are but a short stroll from Amore B&B.
Tamborine Mountain rainforest walks include National Parks (video 2) and Tamborine Mountain Skywalk. (video 3)
For a closer encounter with nature enjoy a rainforest walk. Walking tracks take you to places you cannot reach in your car. Most tracks have been graded to make walking easy.
---
SHOPPING (video 1)
Gallery Walk is 100 meters from AmoreB&B.
Have a look at our Olde Eagle Heights Walking Trail through a Rainforest, Olde Eagle Heights Village and then to Gallery Walk.
Gallery Walk then: – The busiest road on Tamborine Mountain was once but a narrow unsealed country lane with farms on either side. The Wick's family home and packing shed was on the eastern side. Mr. Wicks was an orange grower and sent his produce to the Brisbane markets. The Wicks' farm was later acquired by Frank Sharp who pioneered the Avocado industry on the mountain. The Tamborine Winery facility now sits on this site.
The Pines on the opposite side of the road was built for Jim Wilson who collaborated with Frank Sharp to propagate the Avocado variety which we know today as the Sharwill.
Gallery Walk today: – Is a cluster of Cafes, Restaurants, Collectable Shops, Art Galleries, Glass Works, Ceramics, Jewellery, Fudge, Chocolates, Gourmet teas/coffee beans, Cellar door outlets, Bric-a- brac, Fashion and pre-loved Vintage and Kitsch and the Enchanting Fairy Shop for fairytale fun.
---
WINERIES and BREWERY
The boutique brewery is across the road from Amore B&B.
Gallery Walk has a number of Cellar Door outlets and the Fortidude Brewery is directly opposite Amore B&B.
There are a number of highly regarded and respected winery outlets located on Tamborine Mountain. They all adopt a fairly straightforward philosophy in the utilisation of traditional wine making practices to create wines of excellent quality. From making the decision to remove the grapes from the vine at that exact right time through the process of crushing, pressing, clarification of juice, fermentation, maturation and blending, to that time line decision to bottle, the wine maker controls the dynamic process that is wine making.
---
CHEESE FACTORY
The Witches Cheese Factory is directly opposite Amore B&.B.
The cheesemaker is very much a skilled artisan who has developed the knowledge and skills required to convert milk into cheese, by controlling precisely the types and amounts of ingredients used, and the parameters of the cheese making process. Most cheesemakers by virtue of their knowledge and experience are adept at making particular types of cheese. Sounds easy hey and it may only take 15 years or so of practice for it to get so easy!
---
TAMBORINE MOUNTAIN BOTANIC GARDENS
Experience the themed areas including the Japanese garden, the rose garden, the bromeliad garden, the wisteria covered pergolas and the cherry tree walk. Flowering cherries, magnolias, camellias, maples and rhododendron species are a few of the genera on display.
Providing a picturesque background to the exotic section is the natural rainforest maintained by Landcare volunteers. We applaud the efforts of the Botanical Gardens volunteers in the construction, advancement and maintenance of a facility which is now considered to be the premium tropical/temperate botanical gardens in Australia.
---
   Float up and watch the sunrise. Enjoy sweeping views of Mount Tamborine and Lamington National Park. At the conclusion of your Hot Air Balloon ride you will enjoy a delicious hot breakfast in the grand homestead at O'Reilly's Vineyard. 
---
Australia's first 'adventure parc' is the largest ropes adventure games course in Australia. Commencing with a 7 metre high 200 metre long rain forest aerial walkway. 85 adventure games, 11 flying fox rides, swinging ropes, suspended trapeze and much more awaits those looking for adventure. 
---
THUNDEREGG MINE
The largest deposit of thundereggs in the world is at Thunderbird Park, Tamborine Mountain Road, Tamborine Mountain. There is a mineral rich seam which runs through the area and was discovered in 1967. The open cut mine at Thunderbird Park has an endless supply of beautiful thundereggs.
---
An Eco-Adventure exploring the beautiful rainforest canopies and habitat in a different and thrilling way. The walkway is a stable hi-tech steel structure enabling visitors to explore the beautiful middle and upper canopies of the rainforest in a safe and secure way. 
---
In today's hectic world there is never enough time to truly relax and take time to soothe mind body and soul. When visiting Amore B&B you may care to indulge in one of the many soothing body treatments offered by Getaway Day Spa www.getawaydayspa.com. After your selected treatment, you will most likely feel that you are walking on cloud 9 or even that you have died and gone to heaven.
.
---
TAMBORINE MOUNTAIN COUNTRY MARKETS
2nd Sunday each month
8am- 2pm
Saturate your senses at the Mount Tamborine Country Markets. Held at the 6 acre Tamborine Mountain Showgrounds complex on the second Sunday of every month. Duck and weave through the 200 or so stalls filled with everything from original and exciting arts, crafts, clothing, potions and jewellery.
Tamborine Mountain Showgrounds,
Main Western Rd
Ph: 0417 618 379
TAMBORINE MOUNTAIN 

LOCAL PRODUCERS MARKETS
Every Sunday
8am-12noon
The "Green Shed", located at The Showground, 386-398 Main Western Rd, Mount Tamborine, Queensland, is the local market for fresh fruit & vegetables, and is open EVERY Sunday from 7.00am to noon.  Flowers, honey, nuts, herbs and plants are also in bountiful supply. A wide variety of high quality, freshly picked produce, is always available. The range available, depends on the season. Prices are set at a level which provide farmers a return sufficient to encourage them to continue their farming activities and provide exceptional value to their customers. We also feature the Green Shed on our Harvest Trail  Map.
Tamborine Mountain Show Grounds
Main Western Rd
Ph: 5545 2617 Geoff Buckley
TAMBORINE MOUNTAIN SCHOOL MARKETS
Last Sunday each month
8am-2pm
On the last Sunday of each month, the 'Markets on the Mountain' is sponsored by the local State School on land at the corner of Curtis and Long Road. Renowned for some of the best burgers in town, here you can enjoy a walking breakfast with pancakes….
Stroll to the markets  – just an 8 minute walk from your Mt. Tamborine accommodation here at Amore B&B.
Held in the car park across from the school
Long Rd, North Tamborine
Ph: 5543 8314
THEME PARKS  (video 4)
When you stay at Amore B&B on Tamborine Mountain the Gold Coast Theme Parks  are very much at your doorstep. Most are just 20 minutes away from Amore B&B – Dreamworld, Movie World, Paradise Country, Outback Spectacular, Wet'n'Wild. A little bit further down the M1 you will come to Sea World and Cuurrumbin Wildlife Sanctuary. See our Theme Parks Trail Map  Guide for more information.
.
---
Day trips from Amore B&B – you may be surprised at some of the itineraries we have developed — see our self-drive tours and walking trail maps on our Day trips and Itinerary Page. 
150 Long Road,

Tamborine Mountain Qld 4272

Tel: (07)    5545 2330
---
WANT MORE?
Art Galleries Scrumptious dining in one of the many delectable restaurants Boutique Brewery Cheese Factory and Restaurant Award winning Distillery (video 13) Golf, Lawn Bowls, Public Swimming Pool Hang Gliding Irish Bar/English Bar and typical Aussie Pubs Coffee Plantation and Café Country Markets Glow Worm Tours Sample tastings of cheese, chocolate and fudge Plant Nurseries Picnic BBQFacilities and Sportsgrounds Spectacular views and lookouts And much much more