Our Accommodation + Packages     
      Amore B&B is in a Great Location for short breaks!
Central Accommodation in a Natural Setting. Just a minute's stroll to Gallery Walk with its cluster of Cafes, Restaurants and collectable shops. When you stay at Amore you can walk to a waterfall or stroll to 3 National Park Bush Walking Trails and much much more. Check out our Accommodation + Packages below.
Accommodation + 

celebrate experience

Give that special person a memory that she or he would always treasure.  A getaway for that special person in your life to celebrate that unique occasion that only the two of you know about. A great way to say Happy Christmas, Birthday Greetings,  Mothers / Fathers Day, Anniversary, Engagement , etc. etc. That special occasion so unique to you, maybe a reward for services rendered, a Prize giving , a getaway before Bub is born, a second honeymoon.
Accommodation + pampering experience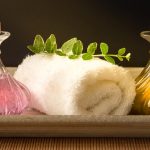 Remember indulging yourself  is a fundamental need. That includes spa sessions, invigorating massages, a bottle of your favorite wine or a box of delicious chocolates. Your happiness is a priority. Self-care is a necessity. Nurture yourself, and then

proceed in taking care of others. Live it all. Live it now.
You only live once – live beautifully!
Check availability –  Go to our availability button (If on our Mobile site look under Doulton 2 night stay)