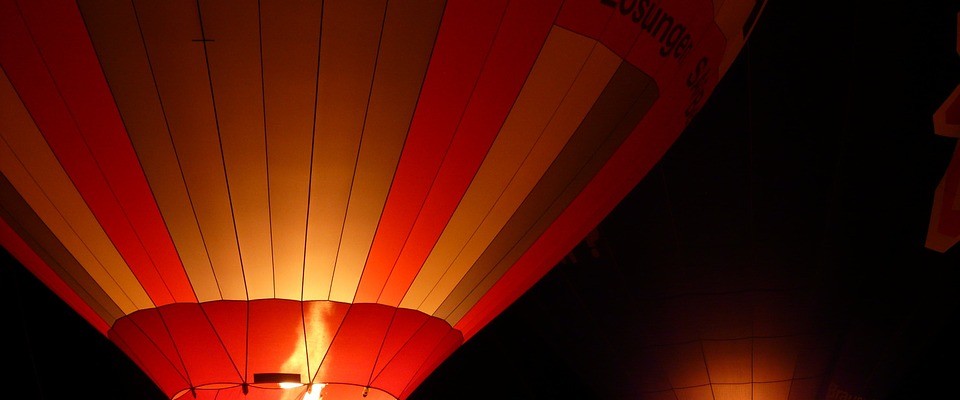 If you see Tamborine Mountain as just great scenery, waterfalls, bush walks, national parks, superb accommodation, charming cafes, exciting restaurants and great galleries – think again. A stay on Tamborine Mountain gives you easy access to many exciting and spine- tingling activities that are all within one hour's drive. Whether it is a high ropes tree top challenge, the thrill of jet boating, a majestic balloon flight or the magnificence of whale watching, the mountain can deliver an adrenalin filled experience to satisfy most adventure-seekers. Alternatively, let us know if you have another adventure plus experience you would like to try – tell us. If anyone can create it – we can. Here are some ideas for your Adventure Tamborine Style experience just to get you started.
1 Helicopter Tours • Sorry but the Helicopter Tours are in hibernation. We need another operator to take on the project  —  would be great fun.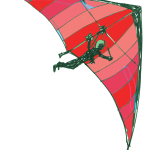 2 Para Gliding & Hang Gliding • Email: info@canungraskysports.com.au Take to the sky! Canungra Sky Sports take off from either Canungra, Beechmont or Tamborine Mountain. Tandem flights are ideal for those who wish to experience the thrill of Hang Gliding. Para Gliding. Hang Gliding courses are also run on a regular basis.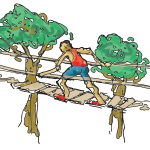 3 High Ropes at Thunderbird Park • Call (07) 5545 1468 Test your strength and agility on the High Ropes Course at Th underbird Park. It's a great way to get fit, have fun and find muscles you didn't know existed. With 100 treetop challenges including high rope, flying foxes and suspension bridges spread over 6 courses there is enough activity to keep the adrenalin charged all day.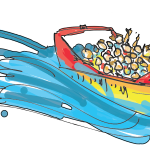 4 Jet Boating • Call (07) 5526 3089 Enjoy a breathtaking Jet Boat experience with the original, biggest and best operator on the Gold Coast. Paradise Jet Boating offers thrills and adventure against the backdrop of the beautiful Gold Coast Broadwater with its natural scenery, island beaches and waterfront mansions. The Marina Mirage headquarters are just a 45- minute drive from Tamborine Mountain.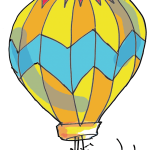 5 Hot Air Ballooning • Call 1300 766 887 Luxury Hot Air Balloon Flights. Celebrating a special anniversary and want to celebrate in style? Enjoy a return limousine transfer from your accommodation at either Witches Falls Cottages or Amore B&B. Enjoy the experience of a lifetime with a one- hour flight over the Scenic Rim followed by a private breakfast at O'Reilly's Vineyard prior to your chauffeured limo return to Tamborine Mountain.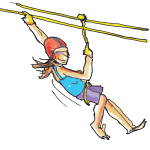 6 Currumbin Wildlife Sanctuary • Call (07) 5534 1266 Currumbin Wildlife Sanctuary is a heritage-listed zoological garden that includes an Adventure Park with exhilarating zip lines and treetop challenges. Enjoy daily shows, Segway Safari tours, wildlife encounters and hundreds of native Australian animals.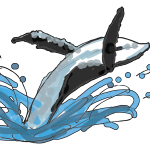 7 Whale Watching • Call (07) 5538 2111 Get up close and personal with the largest living mammals on the planet. Whales in Paradise is just a short 45- minute drive from Tamborine Mountain and offers 100% guaranteed whale sightings or your money back. Th e whale watching season runs from June to November.
A toast to Tamborine Mountain As the sun sets, return to the serenity of your Tamborine Mountain accommodation and drink a toast to a truly unforgettable day.
These free maps are an initiative of Amore B & B (www.amorebandb.com) and Witches Falls Cottages (www.witchesfallscottages.com.au) Copyright © 2017 Go Tambo TM All rights reserved.
Ask for a map and information guide for any of the following or click on the links below
Just want to relax and rewind — we even have directions for that as well
Day trips from Amore B&B – you may be surprised at some of the itineraries we have developed — see our self-drive tours and walking trail maps on our Day trips and Itinerary Page. 
Phone Amore B&B today at 07 5545 2330 to arrange your accommodation in Gallery Walk or visit our booking site now.