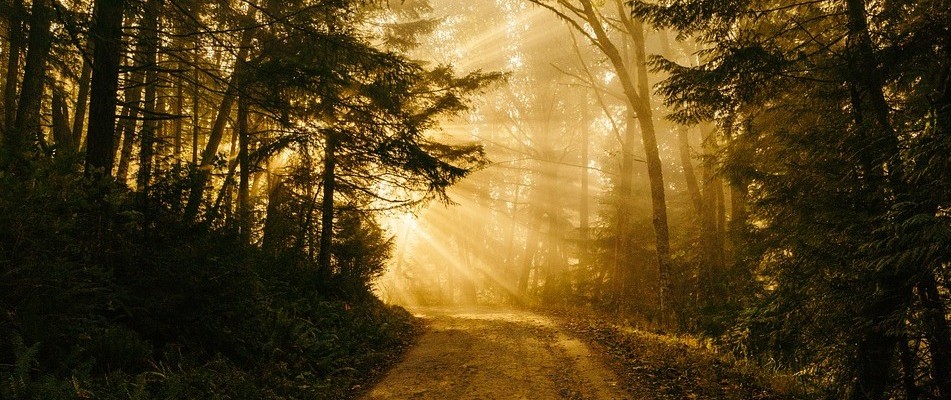 LOCATION, LOCATION and LOCATION.
A Whole Region to explore and experience.
A natural setting,where nature is at your doorstep.
You can walk to a Waterfall and three National Park walks are but a short stroll away.
Yes in a location so close to so much.
Gallery Walk -A minute's stroll away with its cluster of Cafes, Restaurants, Collectable Shops, Art Galleries, Glass Works, Ceramics, Jewellery, Fudge, Chocolates, Gourmet teas/coffee beans, Cellar door outlets, Bric-a- brac, Fashion and pre-loved Vintage and Kitsch and the Enchanting Fairy Shop for fairytale fun.
Restaurants within walking distance of Amore B&B. See our Dining out page or our Comprehensive Restaurant Information Guide 
Masala Shanti – location is just 2 doors down the road – for those who enjoy true Indian cuisine. Lunch and Dinner Wednesday thru. Sunday.
The Old Church – about 8 minutes walk away and it's location is in an old church setting — a fine dining experience with degustation options. Lunch Friday & Saturday Dinner Thursday thru. Saturday plus Monday.
Long Road Bistro — directly opposite Amore. A great menu. Lunch 7 Days.
George's Paragon Seafood Restaurant– less than 5 minutes stroll – a seafood restaurant with a Mediterranean Flavour. Lunch and Dinner 7 Days.
Cafe Bravo – also only a 5 minutes stroll — good hearty food. Lunch 7 Days,  Breakfast 7 Days.
Tea and Niceties – A 10-minute walk. Brunch or High Tea in a bright, elegant cafe with romantic decor, fine crockery and a stunning garden – adjacent to Curtis Falls Walking Track. Open Wednesday to Sunday from 9 am to 4 pm.
Tamborine Mountain Vineyard – A 5-minute stroll. Award winning pies, gourmet meals and great coffee. Open 7 Days 8.30 to 4.00.
Monkey Tree – An 8-minute walk. Located near the Fig Tree Roundabout at the top end of Gallery Walk. Modern Australian cuisine, dine in or takeaway. Breakfast and Lunch 7 Days, Dinner Wednesday thru. Sunday to 8.00 pm.
Jacques – located 4 doors up the road – distinctively French but with all the flavours of Tamborine Mountain.
And Restaurants just a short drive away.
Three Little Pigs — a 4 minute drive from Amore —  a favourite with locals, Great Chef with food to savour. Lunch Wednesday thru. Sunday, Dinner Friday and Saturday
Clancy's Irish Bar and Restaurant – location is only a 4 minute drive from Amore – Great hearty Irish fare, good ales, happy lively staff and on weekends awesome live music. Definitely one of the top places to eat on Mt Tamborine.
Leaf Japanese Restaurant – another within a 4-minute drive from Amore –  reminiscent of private restaurant in Japan. The food is prepared with care and attention to detail by chef Jiro in an open kitchen with a daily specials board highlighting seasonal produce.
Hickory – yes also just a 4-minute drive away. The first place on the Mountain to seriously offer cocktails and fine beverages, matched in with dry rubbed Ribs. The guys are open late on Friday and Saturday nights so even if you are eating elsewhere, you are more than welcome to drop in for a pre-dinner or a late drink at Hickory.
Belvedere Italian Restaurant – a 5 minute drive from Amore – Authentic Italian and International Pizza, Gnocchi, great pastas and traditional Italian and local dishes laced with local produce.
If you enjoy

Chinese, Bavarian, English Pub or Modern Australian

 style cuisine – they are all only a short drive from Amore.
Songbirds – 7 minutes drive away – "a sensual experience" – winner of the 2008/2009 Gold Coast Restaurant of the year award.
Take-Aways –  Be it Thai, Indian or simply a Pizza all are available within walking distance.
The Dining Room at Amore B&B is there for your convenience if you elect to dine in.
Let us know when you want to use the Dining Room and we will ensure that all necessary crockery, cutlery and glassware is available. No need to wash up or clean up after you finish, just head off to your room and we will do the clean up.
Need more info then go to our Restaurant info page or to our Restaurants and Drinking Spots Map
A

nd what about things to do when you stay at Amore B&B Mt. Tamborine.
Waterfalls – Walk to a waterfall. Curtis Falls Waterfall is but a short stroll away. Ask for one of our Maps and Information Guides developed for the exclusive use of guests staying at Amore B&B Mt.Tamborine and WFC. The Walk to a Waterfall Map and Information Guide gives a step by step location guide and insight into this fascinating walk where you can view the waterfall cascading down over the basalt rock face to the rock pool below. See our POST or MAP GUIDE for details or pick up the printed version which is  available in your room.
National Parks – Three bush walking tracks are within a short walk from Amore B&B Mt. Tamborine. Our One Easy Walk Map and Information Guide takes you through a rainforest with large strangler figs, piccabeen palm groves and tall trees festooned with vines and ferns emerging to expansive views to the ocean, onward to a fascinating glimpse of Old Eagle Heights. Stroll through this residential village where you will see interesting architecture and historical features. Then down Gallery Walk with its cluster of Cafes, Restaurants, Antiques etc. Grab a coffee, a Belgian waffle, have Brunch or simply enjoy the stroll on your way back to Amore. See our POST or MAP GUIDE for details or pick up the printed version which is  available in your room.
A Country Drive to Byron Bay – Go forth and explore the scenery, lookouts, waterfalls and the villages dotting the Country Lanes that wind their way to the magical coastal region known worldwide simply as Byron. Take the back roads and explore Natural Bridge, Springbrook NP before visiting the most Easterly Point of Australia and the Lighthouse. See our POST or MAP GUIDE for details or pick up the printed version which is available in your room.
Harvest Trail – Vegetables in season – pumpkins, spinach, beetroot, avocados, rhubarb and the list goes on. Fill a bag with fresh, healthy and delicious green leafy vegies. Flowers, plants or quality organic fruit are plentiful. The farmers are passionate about their produce and are always willing to pass on their knowledge. Chat with a farmer, pick up some sweet-smelling flowers or load your Vegie. basket with goodies – the Trail has so many surprises to be savored. See our POST or MAP GUIDE for details or pick up the printed version which is  available in your room.
Adventure Tamborine Style – A stay on Tamborine Mountain gives you easy access to many exciting and spine- tingling activities that are all within one hour's drive. Whether it is a high ropes tree top challenge, a helicopter pub-crawl, the thrill of jet boating, a majestic balloon flight or the magnificence of whale watching, the mountain can deliver an adrenaline filled experience to satisfy most adventure-seekers. Alternatively, let us know if you have another adventure plus experience you would like to try –tell us. If anyone can create it – we can. See our recent POST or MAP GUIDE for details  or pick up the printed version which is available in your room.
Wildlife and Marine Parks – Seen a Pademelon or a flock of brightly coloured Lorikeets lately? Heard the song of the Albert's Lyrebird or the call of a Cascade Frog? What about a Platypus, a Glider, a Richmond Birdwing Butterfly, or a Regent Bowerbird. Want to visit a Marine Park, a Wildlife Park with Koalas, Kangaroos and a vast array of Australia's most iconic Native Animals? Well you are definitely in the right place as the Tamborine Mountain National Park is a natural habitat for our Loveable Local Wildlife. Marine and Wildlife Parks are only a short drive from your accommodation on Tamborine Mountain. See our POST or MAP GUIDE for details or pick up the printed version which is available in your room.
Theme Parks – (Video No 4) Movie World; Wet'n'Wild; Outback Spectacular; Paradise Country; Dreamworld: 25 minutes away.It is an easy drive from Amore B&B to these fun filled destinations. Dreamworld is Australia's largest theme park, Movie World has themed evenings, Paradise Country gives the great Australian farm experience, and the Outback Spectacular is a one-of-a-kind event not to be missed. Stay at Amore B&B on Tamborine Mountain, cruise down the hill to the Theme Park Prescient and get ready for an adventure that you will remember forever. See our POST or MAP GUIDE for details or pick up the printed version which  is available in your room for a complete location guide.
Workshops and Courses – Tamborine Mountain is home to many creative and artistic people who love nothing more than to share their skills and passion.(VideoNo5) shows Local Artist Kym Hart in his studio.They run regular workshops and courses and most are happy to schedule a special class for you and your friends. Workshops and courses are run for beginners, intermediate and advanced participants. Ceramics, Life Drawing, Cheese Making, Photography, Cooking School,(Video No9) Textiles and of course you can produce that unique take-home print at the gallery of renowned artist Richard Roper. See our POST or MAP GUIDE for details or pick up the printed version which is available in your room for a complete location guide.
In your Backyard – Escape to the country and discover the quaint villages, hamlets and settlements in your backyard. If it's diverse scenery, fresh mountain air, antiques, old wares, great food and outstanding country hospitality that you are after, you are in the right place. Local villages and hamlets have it all in generous quantities and in a unique environment bursting with personality. See our POST or MAP GUIDE for details or pick up the printed version which is available in your room  for a complete location guide.
Maybe a Self-Drive adventure – This unforgettable day trip from Tamborine Mountain won't cost you a brass razoo. Load up the esky, pack the picnic basket, fill the thermos, grab your camera and put on your favourite walking shoes as you are about to embark on a new adventure! If the weather is cool pack some warm clothes, but if it is gloriously sunny grab your swimsuit and towel. Canungra township, wineries, lookouts , O'Reilly's rainforest retreat, waterholes, great picnic spots, National Park walk, Duck Creek Road and the Lost World Valley – Yes it is a great experience. See our POST for more information.
Winery Trail – Is at Amore B&B's door step.
Ask for a map and information guide for any of the following or click on the links below
The Gold Coast beaches and attractions
The natural beauty that is Springbrook and Natural Arch
We also have available maps for:
The Beautiful Rainforest Walks.
Winery Trail.
Picnic spots.
Golf Tennis and recreation locations.
Lookouts to the Western Ranges and the Gold Coast.
And remember when your Tamborine accommodation is Amore B&B you can also:
Undertake Daytrips to:
O'Reilly's at Lamington National Park.
See the natural beauty that is Springbrook and Natural Arch.
Byron Bay.
The Waterfalls and waterholes of the Scenic Rim.
The Gold Coast beaches and attractions.
Theme Parks.
Brisbane Highlights.
Villages and hamlets of the Scenic Rim.
Outdoor and Adventure.
Shopping on Tamborine Mountain or in the Boutiques and Shopping  Centres of the Gold Coast.
Night life of Brisbane and the Gold Coast.
Just want to relax and rewind — we even have directions for that as well
Day trips from Amore B&B – you may be surprised at some of the itineraries we have developed — see our self-drive tours and walking trail maps on our Day trips and Itinerary Page. 
For Sunrise and Sunset times visit our   Events -What's On page
 Distances from landmarks:
Brisbane: 60 minutes.
Gold Coast: 35 minutes.
Whilst the flood damaged bridge is being repaired the following route will get you to Amore.
How to find your way to Amore B&B (heading south).
Go to our Interactive Maps for directions if you are heading North on the M1, travelling from the Beaudesert area or journeying from the Lamington National Park region.
GPS Coordinates: 27.925071, 153.201009
If heading south take the motorway (M1) to Oxenford. The Oxenford exit is exit number 57. (Left lane)
Head up the Oxenford exit ramp, and veer right through the traffic lights at the top of the ramp.
Down the ramp and turn immediate right at the traffic lights.
As you pass through the lights you will see the Oxenford Hotel and Dan Murphys to your right.
You will now travel for 8 klms along Reserve Rd. (passing St. Stephens College and a Coles supermarket).
At the 8 klm mark you come to the Reserve Rd./ Tamborine Mt. Road intersection . (A Coles supermarket in on your right)
Turn right at the lights and you will then be on the road to Mt. Tamborine.
Follow the Oxenford-Tamborine Road for 16klms to the top of the mountain.
Upon reaching the top of the Mountain, you will come to a roundabout. Please turn right here (3rd exit).
There are shops, cafes, and the like on both sides of the street. You are now in Gallery Walk.
Continue on Gallery Walk for 700m, you will reach another roundabout. Go straight ahead.
We are the third property on your left immediately after this roundabout.
Kay and John look forward to welcoming you.
Amore B&B – 150 Long Road, Tamborine Mountain Qld 4272
Tel: 07 5545 2330