best things in life are free
T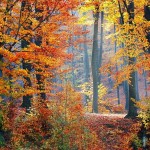 his unforgettable day trip from Brisbane to Tamborine Mountain and surrounds won't cost you a brass razoo. Load up the esky, pack the picnic basket, fill the thermos, grab your camera and put on your favourite walking shoes as you are about to embark on a new adventure! If the weather is cool pack some warm clothes, but if it is gloriously sunny grab your swimsuit and towel We all know that the best things in life are free.
You will have a sensational day!
 

Witches Falls
Your adventure begins at Witches Falls, the world's third oldest national park. Be early and you may glimpse the rare Albert's Lyrebird and the many rainforest creatures that call this park home. Allow one hour for this great bush walk. Toilet and picnic facilities available.
 Canungra via the Goat Track
Next head toward Canungra via the Goat Track. If there is a westerly breeze the hang gliders may well be taking off from their roadside launch pad at Sowter Park. Toilet and picnic facilities available.
 Canungra township
Canungra is a quaint township that hosts an annual rodeo, the Canungra Show and an eclectic market on the last Sunday of each month. History buffs should visit the Lahey's Timber Tramway Tunnel to discover the fascinating role it had in World War II as an explosives store for the nearby Kokoda Army Barracks. Toilet and picnic facilities available.
 

Two Wineries & a Lookout
From Canungra head past the pub towards O'Reilly's Rainforest Retreat. You will pass O'Reilly's Vineyard and Sarabah Winery before eventually turning left into Kamarun Lookout Road. Break for morning tea and enjoy the amazing views that span from Mount Warning in northern New South Wales to the Gold Coast and out to the Moreton Bay islands. On a clear day, see Brisbane and the Glasshouse Mountains to the north. Break open your picnic basket for a cuppa.
O'Reilly's Rainforest Retreat
Continue further for 5 to 10 minutes and you will arrive at O'Reilly's Rainforest Retreat. Here you will see the Stinson Memorial Statue. Enjoy the superb Tree Top Walk (it's free) with its 9 suspension bridges set 15 metres above the ground. Toilet and picnic facilities available.
Duck Creek Rd., Lost World Valley, Rock Pools
If you have a 4WD, Duck Creek Road on the way back from O'Reilly's Rainforest Retreat is a challenging track that re-joins the bitumen in the fabled Lost World Valley. It is now time for lunch so spread the blanket and unload the goodies from the picnic basket. Take a dip in the refreshing Darlington Park Pools or just immerse yourself in nature and enjoy your picnic. Toilet and picnic facilities available.
Beechmont, Swimming Hole
No 4WD? No problem! Drive back through Canungra toward the Denham Area Reserve at Doncaster Drive, Beechmont. A 40-minute walk will bring you to Lips Falls, a magnificent swimming hole and picnic spot for your lunch break.
Sunset behind the Great Dividing RangeFinally head back to Tamborine Mountain's Rotary Lookout on Main Western Road and watch the sun drop spectacularly behind the Great Dividing Range.
Swimming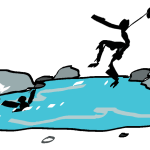 in rock pools and rivers is fun however there are hidden dangers which can cause serious injury.Exercise care. If the signs at the locality advise you not to swim you must not. Before you start your trip  —visit www.qld.gov.au\emergency\safety\swimming-creeks for further advice and safety information.
Ask for a map and information guide for any of the following or click on the links below
The Gold Coast beaches and attractions

The natural beauty that is Springbrook and Natural Arch
We also have available maps for:
The Beautiful Rainforest Walks.

Winery Trail.

Picnic spots.

Golf Tennis and recreation locations.

Lookouts to the Western Ranges and the Gold Coast.
And remember when your Tamborine accommodation is Amore B&B you can also:
Undertake Daytrips to:
O'Reilly's at Lamington National Park.

See the natural beauty that is Springbrook and Natural Arch.

Byron Bay.

The Waterfalls and waterholes of the Scenic Rim.

The Gold Coast beaches and attractions.

Theme Parks.

Brisbane Highlights.

Villages and hamlets of the Scenic Rim.

Outdoor and Adventure.

Shopping on Tamborine Mountain or in the Boutiques and Shopping  Centres of the Gold Coast.

Night life of Brisbane and the Gold Coast.
Just want to relax and rewind — we even have directions for that as we
Day trips from Amore B&B – you may be surprised at some of the itineraries we have developed — see our self-drive tours and walking trail maps on our Day trips and Itinerary Page. 
If it's outstanding scenery, antiques and old wares, food glorious food, and welcoming country hospitality that you are after then you are in the right place — all in generous proportions.
These free maps are an initiative of Amore B & B (www.amorebandb.com) and Witches Falls Cottages (www.witchesfallscottages.com.au) Copyright © 2018 Go Tambo TM All rights reserved.
150 Long Road,
Tamborine Mountain Qld 4272
Tel: (07)    5545 2330