Amore B&B is set in established gardens.
The gardens are inviting. Developed in 1995 the Amore B&B garden is home to a mature Rainforest section, roses, a variety of fruit, magnolia, palms, jacaranda, camellia, avocado, guava, exotics, natives and an array of colour from January through to December.
The local wildlife enjoy their well organised and maintained environment. From autumn when the trees weep leaves of gold to the glorious days of spring the garden moves through the seasons at a significant, elegant and definitive pace.
The rich volcanic soils and good rainfall ensure early and sustained growth of trees, flowering specimens and vegetables.
We here at Amore B&B source our fruit and vegetables from our own garden or from the local farmer at the farm gate. Ask Kay or John for a map and information guide to our Harvest Trail and visit the many produce stalls located throughout the Mt. Tamborine area.
Visit the Botanical Gardens which has been developed over a period of 25 years to provide a superb display of exotic and rainforest species. You will not be disappointed.Covering 11 hectares the Botanic Gardens consists of exotic species and the natural rainforest of Tamborine Mountain. Experience the themed areas including the Japanese garden, the rose garden, the bromeliad garden, the wisteria covered pergolas and the cherry tree walk. Flowering cherries, magnolias, camellias, maples and rhododendron species are a few of the genera on display.
Providing a picturesque background to the exotic section is the natural rainforest maintained by Landcare volunteers. We applaud the efforts of the Botanical Gardens volunteers in the construction, advancement and maintenance of a facility which is now considered to be the premium tropical/temperate botanical gardens in Australia.
Springtime on the Mountain is the most spectacular annual display of gardening design and skills in south-east Queensland.Each year the Tamborine Mountain Garden Club opens seven diverse and delightful home gardens for public display – most for the first time – over a three-day weekend during September. There will also be entertainment, a cafe open for lunch, morning and afternoon teas, plant stalls, art displays and loads of information about gardening at the Showground.
Three of the Rainforest Walks within the Tamborine National Park are but a short walk from Amore.
Experience a walk with nature through parks with a great range of tropical flora and fauna. Flooded Gums, giant Strangler Figs and Brush Boxes will be seen through the more open forest areas. Vines. Ferns Orchids Elkhorns and Staghorns abound.
You may hear the higher dwelling birds such as Fruit Doves, Wompoos, Cat Birds and Bower Birds and may even be lucky enough to hear or sight the rare and magnificent Albert's lyrebird.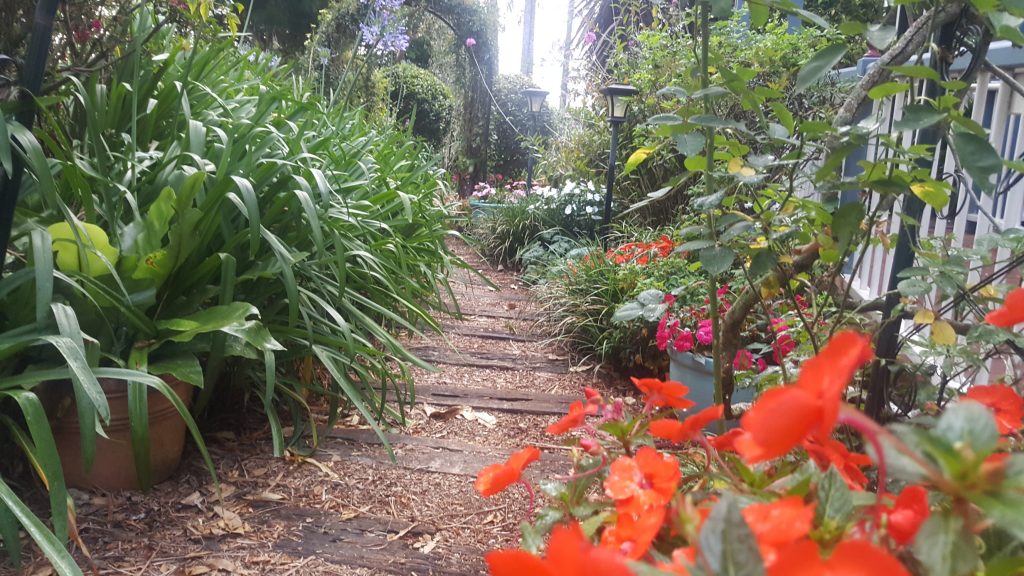 150 Long Road,
Tamborine Mountain Qld 4272
Tel: (07)    5545 2330