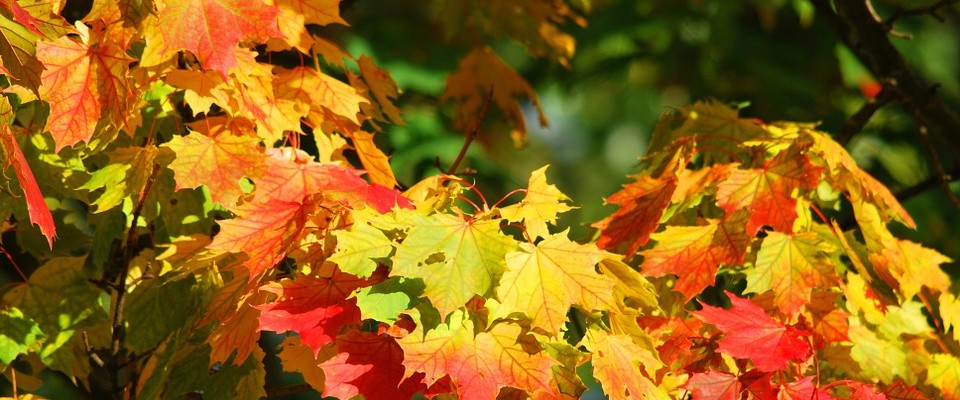 OUR RATES
If you book on this site you get the best rate available anywhere! Click on the availability link below for pricing details.
Local Attractions
As the sun rises over the valleys of the Scenic Rim you will have awakened after a restful night's sleep. You may ponder as to how you will spend your day. Tamborine Mountain (video 1) is awash with interesting and diverse activities. Visit our Self-drive and Walking Maps page for maps, information guides and  itineraries covering local sightseeing and Day Trips on and off  Tamborine Mountain. Here are a few additional local attractions that we can recommend.
See the footer on this page for posts detailing an updated list of our current self-drive and local walking maps.
Three of the National Park walks are but a short stroll from Amore B&B.
Tamborine Mountain rainforest walks include National Parks (video 2) and Tamborine Mountain Skywalk. (video 3)
For a closer encounter with nature enjoy a rainforest walk. Walking tracks take you to places you cannot reach in your car. Most tracks have been graded to make walking easy.
See the different plants that grow beside the track from delicate tree ferns to towering trees. Catch a glimpse of a yellow Robin flitting among the overhanging branches. Feel invigorated as you enjoy seeing native animals in the wild or simply take time yourself to be at one with nature and relax. Walk to a Warterfall, see Glow Worms in the wild. It's all here – just enjoy.
---
SHOPPING (video 1)
Gallery Walk is 100 meters from AmoreB&B.
Have a look at our Olde Eagle Heights Walking Trail through a Rainforest, Olde Eagle Heights Village and then to Gallery Walk.
Gallery Walk then: – The busiest road on Tamborine Mountain was once but a narrow unsealed country lane with farms on either side. The Wick's family home and packing shed was on the eastern side. Mr. Wicks was an orange grower and sent his produce to the Brisbane markets. The Wicks' farm was later acquired by Frank Sharp who pioneered the Avocado industry on the mountain. The Tamborine Winery facility now sits on this site.
The Pines on the opposite side of the road was built for Jim Wilson who collaborated with Frank Sharp to propagate the Avocado variety which we know today as the Sharwill.
The northern roundabout was known as Crawfords Corner (now known as "Fig Tree Roundabout"). You will see the memorial plaque adjacent to the house that the Crawford's built in1926 which they named" Ashgrove". The Fig tree in the centre of the roundabout was planted by Mr. Crawford and still stands today. The building was for many years an Antique shop and today is owned by Tanya and Henning Bregnsdale.
Gallery Walk today: – Is a cluster of Cafes, Restaurants, Collectable Shops, Art Galleries, Glass Works, Ceramics, Jewellery, Fudge, Chocolates, Gourmet teas/coffee beans, Cellar door outlets, Bric-a- brac, Fashion and pre-loved Vintage and Kitsch and the Enchanting Fairy Shop for fairytale fun.
Some of the old buildings remain. Other interesting buildings like the original Beenleigh Post Office was relocated to Gallery Walk and is now a Cafe and confectionary outlet. Many of the older buildings however have been replaced with newer structures as unfortunately they had passed their use by date so far as modern retailing is concerned.
Gallery Walk is at our doorstep.
---
WINERIES and BREWERY
The boutique brewery is across the road from Amore B&B.
So you would like to be a brewer not just a consumer. What then do you need to know.
The basic ingredients of beer are water and a fermentable starch source such as malted barley. Most beer is fermented with a brewer's yeast and flavoured with hops.
Steps in the brewing process include malting, milling, mashing, sparging, lautering, boiling, fermenting, conditioning, filtering and packaging. There are three main fermentation methods, warm, cool and spontaneous. Fermentation may take place in an open or closed fermenting vessel; a secondary fermentation may also occur in the cask or bottle.
Now you know it is a precise, delicate task best left to those skilled in the craft, maybe you will agree it's easier to remain a simple consumer.
Gallery Walk has a number of Cellar Door outlets and the Fortidude Brewery is directly opposite Amore B&B.
There are a number of highly regarded and respected winery outlets located on Tamborine Mountain. They all adopt a fairly straightforward philosophy in the utilisation of traditional wine making practices to create wines of excellent quality. From making the decision to remove the grapes from the vine at that exact right time through the process of crushing, pressing, clarification of juice, fermentation, maturation and blending, to that time line decision to bottle, the wine maker controls the dynamic process that is wine making.
We rely upon our wine makers to bring together the intensity of aromas and flavours, the complexity, balance, finesse, structure and mouthfeel that produces a quality wine. The local wine makers are passionate about wine and excel at their craft.
Cellar Doors are open daily from 10 am to 4 pm for wine tasting and sales.
---
CHEESE FACTORY
The Witches Cheese Factory is directly opposite Amore B&.B.
The cheesemaker is very much a skilled artisan who has developed the knowledge and skills required to convert milk into cheese, by controlling precisely the types and amounts of ingredients used, and the parameters of the cheese making process. Most cheesemakers by virtue of their knowledge and experience are adept at making particular types of cheese. Sounds easy hey and it may only take 15 years or so of practice for it to get so easy!
Our local cheese factory produces small batches of high quality cheeses, ice cream and yoghurt using the freshest cow and goats milk from local farmers. The cheese factory can guarantee the highest, creamiest quality in all their products.
The finest French cultures combined with traditional methods of manufacture and locally sourced milk produce Award winning cheeses!
There are many to choose from but here are some of our favourites.
Longmans Leicester – A cow's milk farmhouse English cheese with a deep red/orange interior. A rich, nutty, creamy texture finishing with a slight sharpness. A classic and hard to find cheese that pairs with any wine and looks great on any cheese board. Originally developed by John Longman an Englishman who was one of the initial consultants when the Cheese Factory was being established.
Tamembert (our version of Camembert) – A soft white bloomy rind cheese that has a luxurious, delicate flavour with a slight mushroomy aroma. The inside has a straw-like colour and a soft, bulgy texture which has a taste reminiscent of hazelnuts. Best enjoyed with some crusty country bread.
Misty Mountain Blue – Made from cows milk, penicilliumroqueforti is added to the milk to give its unique blue/green marbling. A natural grey rind forms around the slightly sweet, tangy cheese that is creamy with a salty finish. A medium aroma cheese, best served with pear or apple slices or roasted walnuts.
Cow Milk Feta – Feta is a gift from the Greeks!! They make this tangy, salty cheese with jersey cows milk. The end product comes in a round form with the following herbs added: Chilli & Garlic, Plain, Garlic& Chives. A versatile cheese that is great crumbled over a salad or accompanied by steamed veggies.
Triple Cream Brie – Won gold at Brisbane Cheese Awards 2012. Their signature cheese that has our cheese lovers coming back for more.A very rich, robust and full flavoured cheese that has a flowing texture and a full-on creamy flavour. As it matures it will develop a slight mottling on its snowy rind. This fairly rich cheese should be served with country bread.
---
TAMBORINE MOUNTAIN BOTANIC GARDENS
Covering 11 hectares the Botanic Gardens consists of exotic species and the natural rainforest of Tamborine Mountain developed over a period of 25 years.
Experience the themed areas including the Japanese garden, the rose garden, the bromeliad garden, the wisteria covered pergolas and the cherry tree walk. Flowering cherries, magnolias, camellias, maples and rhododendron species are a few of the genera on display.
Providing a picturesque background to the exotic section is the natural rainforest maintained by Landcare volunteers. We applaud the efforts of the Botanical Gardens volunteers in the construction, advancement and maintenance of a facility which is now considered to be the premium tropical/temperate botanical gardens in Australia.
Entry into the gardens is free. The gardens are open daylight hours 7 days per week and are located on Forsythia Drive, Eagle Heights – UBD Gold Coast Map Page 18 reference C8.
---
   Float up and watch the sunrise. Enjoy sweeping views of Mount Tamborine and Lamington National Park. At the conclusion of your Hot Air Balloon ride you will enjoy a delicious hot breakfast in the grand homestead at O'Reilly's Vineyard. O'Reilly's Historic Homestead gardens to stroll. Free wine tastings and Champagne to celebrate the event.Want to ask friends to join you for breakfast after the flight? Absolutely in order just book in advance with Hot Air Balloons.
---
Australia's first 'adventure parc' is the largest ropes adventure games course in Australia. Commencing with a 7 metre high 200 metre long rain forest aerial walkway. 85 adventure games, 11 flying fox rides, swinging ropes, suspended trapeze and much more awaits those looking for adventure. Protective clothing is provided and experienced staff supervise your participation.
---
THUNDEREGG MINE
The largest deposit of thundereggs in the world is at Thunderbird Park, Tamborine Mountain Road, Tamborine Mountain. There is a mineral rich seam which runs through the area and was discovered in 1967. The open cut mine at Thunderbird Park has an endless supply of beautiful thundereggs and the mine is open to the public for fossicking for their very own thundereggs. The facility is open 7 days per week except for Good Friday and Christmas Day and subject always to the weather.
---
An Eco-Adventure exploring the beautiful rainforest canopies and habitat in a different and thrilling way. The walkway is a stable hi-tech steel structure enabling visitors to explore the beautiful middle and upper canopies of the rainforest in a safe and secure way. The walkway descends gradually to the lower canopy and provides points of interest including rock pools, waterfalls and a butterfly lookout. The cantilever as pictured is a 40 metre long span falling 30 metres above the valley with spectacular views over the creek and rainforest canopies below. The walk takes approximately 1 hour and the Skywalk is open every day except Christmas day.
---
In today's hectic world there is never enough time to truly relax and take time to soothe mind body and soul. When visiting Amore B&B you may care to indulge in one of the many soothing body treatments offered by Getaway Day Spa www.getawaydayspa.com. After your selected treatment, you will most likely feel that you are walking on cloud 9 or even that you have died and gone to heaven.
As an exclusive offer to Amore B&B guests, Getaway Day Spa is offering a 75 minute Hanakasumi treatment for only $115.00.
Hanakasumi.
Yes, a new relaxing and nourishing body ritual inspired from Japanese tradition. The body is exfoliated with a cherry blossom rice powder gommage containing lactic and citric acid to loosen dead skin cells, enzymatic complex of papaya and cherry tree flower containing powerful antioxidants and renowned for its soothing properties. Enjoy a body massage with warm shea nut butter with Asian essences finishing with an intensive foot reflex treatment and hot towel compress. Absolutely perfect.
---
TAMBORINE MOUNTAIN COUNTRY MARKETS
2nd Sunday each month
8am- 2pm
Saturate your senses at the Mount Tamborine Country Markets. Held at the 6 acre Tamborine Mountain Showgrounds complex on the second Sunday of every month. Duck and weave through the 200 or so stalls filled with everything from original and exciting arts, crafts, clothing, potions and jewellery.
Tamborine Mountain Showgrounds,
Main Western Rd
Ph: 0417 618 379
TAMBORINE MOUNTAIN 

LOCAL PRODUCERS MARKETS
Every Sunday
8am-12noon
The "Green Shed", located at The Showground, 386-398 Main Western Rd, Mount Tamborine, Queensland, is the local market for fresh fruit & vegetables, and is open EVERY Sunday from 7.00am to noon.  Flowers, honey, nuts, herbs and plants are also in bountiful supply. A wide variety of high quality, freshly picked produce, is always available. The range available, depends on the season. Prices are set at a level which provide farmers a return sufficient to encourage them to continue their farming activities and provide exceptional value to their customers. We also feature the Green Shed on our Harvest Trail  Map.
Tamborine Mountain Show Grounds
Main Western Rd
Ph: 5545 2617 Geoff Buckley
TAMBORINE MOUNTAIN SCHOOL MARKETS
Last Sunday each month
8am-2pm
On the last Sunday of each month, the 'Markets on the Mountain' is sponsored by the local State School on land at the corner of Curtis and Long Road. Renowned for some of the best burgers in town, here you can enjoy a walking breakfast with pancakes….
Stroll to the markets  – just an 8 minute walk from your Mt. Tamborine accommodation here at Amore B&B.
Held in the car park across from the school
Long Rd, North Tamborine
Ph: 5543 8314
THEME PARKS  (video 4)
When you stay at Amore B&B on Tamborine Mountain the Gold Coast Theme Parks  are very much at your doorstep. Most are just 20 minutes away from Amore B&B – Dreamworld, Movie World, Paradise Country, Outback Spectacular, Wet'n'Wild. A little bit further down the M1 you will come to Sea World and Cuurrumbin Wildlife Sanctuary. See our Theme Parks Trail Map  Guide for more information.
It is an easy drive from Amore B&B to these fun filled destinations. Dreamworld is Australia's largest theme park, Movie World has themed evenings, Paradise Country gives the great Australian farm experience, and the Outback Spectacular is a one-of-a-kind event not to be missed. Stay at Amore B&B on Tamborine Mountain, cruise down the hill to the Theme Park Prescient and get ready for an adventure that you will remember forever.
---
Ask for a map and information guide for any of the following or click on the links below
The Gold Coast beaches and attractions

The natural beauty that is Springbrook and Natural Arch
We also have available maps for:
The Beautiful Rainforest Walks.

Winery Trail.

Picnic spots.

Golf Tennis and recreation locations.

Lookouts to the Western Ranges and the Gold Coast.
And remember when your Tamborine accommodation is Amore B&B you can also:
Undertake Daytrips to:
O'Reilly's at Lamington National Park.

See the natural beauty that is Springbrook and Natural Arch.

Byron Bay.

The Waterfalls and waterholes of the Scenic Rim.

The Gold Coast beaches and attractions.

Theme Parks.

Brisbane Highlights.

Villages and hamlets of the Scenic Rim.

Outdoor and Adventure.

Shopping on Tamborine Mountain or in the Boutiques and Shopping  Centres of the Gold Coast.

Night life of Brisbane and the Gold Coast.
Just want to relax and rewind — we even have directions for that as well
We recommend visiting the Experience Tamborine Mountain website. Here you can view and evaluate a great range of 'Experience Packages' that allow you to truly experience Tamborine Mountain and all that it has to offer. Amore Bed and Breakfast is an accredited accommodation place for Experience Tamborine Mountain packages that allow you to base yourself on the mountain  whilst enjoying new and rewarding experiences on and off the mountain. Click here to visit the Experience Tamborine Mountain website.
Day trips from Amore B&B – you may be surprised at some of the itineraries we have developed — see our self-drive tours and walking trail maps on our Day trips and Itinerary Page. 
150 Long Road,

Tamborine Mountain Qld 4272

Tel: (07)    5545 2330
---
WANT MORE?
Art Galleries Scrumptious dining in one of the many delectable restaurants Boutique Brewery Cheese Factory and Restaurant Award winning Distillery (video 13) Golf, Lawn Bowls, Public Swimming Pool Hang Gliding Irish Bar/English Bar and typical Aussie Pubs Coffee Plantation and Café Country Markets Glow Worm Tours Sample tastings of cheese, chocolate and fudge Plant Nurseries Picnic BBQFacilities and Sportsgrounds Spectacular views and lookouts And much much more