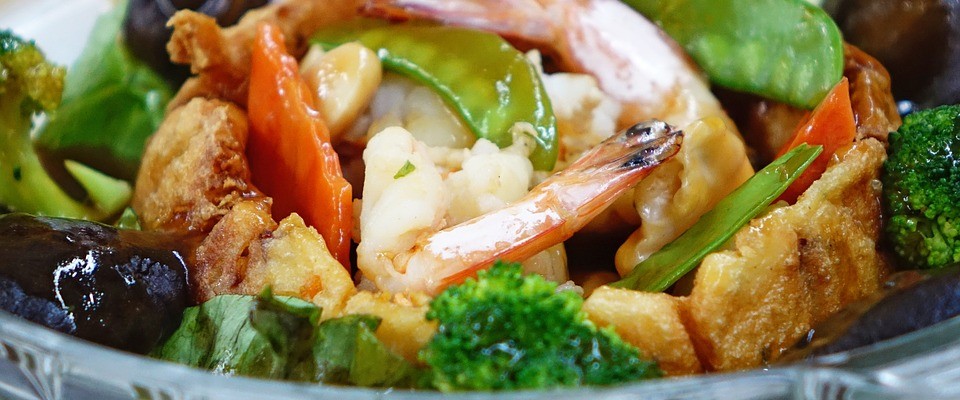 Mount Tamborine Restaurant Info

.
Restaurants within walking distance of  your Mt. Tamborine accommodation at Amore B & B
Masala Shanti– located just 2 doors down the road.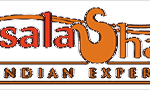 Masala Shanti is an authentic Indian experience on Tamborine Mountain at the heart of the beautiful Gold Coast hinterland. A family-owned and run restaurant, they take pride in great customer service, use fresh ingredients and produce delicious food. 
Location 142 Long Road,  (2 doors down the road from Amore)
Phone 5545 3500
Opening Hours
Wednesday – Saturday:  12noon – 2:30 pm and 5pm – 8:30pm
Sunday:  12pm – 2:30 pm and 5pm – 7:30pm
The Manor– located 4 doors up the road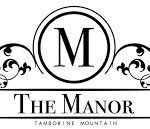 Their Australian influenced menu with all the flavours of Tamborine Mountain has a range of meals suited to all tastes – The cafe is open from 7 am to 5 pm, 7 days, and the restaurant is open Friday & Saturday night
Food to warm the soul and delight any ardent gastronome.
Bookings are essential – Phone 5545 1044
The cafe is open from 7 am to 5 pm, 7 days, and the restaurant is open Friday & Saturday night
Open other nights for group bookings by arrangement.
Location: 160 Long Road  (4 doors up the road from Amore)
Pippin Took2 – an 8 minute walk
It is the second version of the highly successful Pippin Took, located in Brisbane for 12 years.
Pippin Took² is stylish by design, comfortable and welcoming by nature, offering a special experience  in an incredible environment. 
French-inspired dining for any occasion, 
The kitchen is helmed by Multi Award Winning Chef, Ross Howell
Pippin Took2 offers all styles of dining – an intimate dinner for two, dinner parties for small or large groups, weddings or  business group meetings.
Location:  21-23 Southport Avenue.
Phone:  0402 900110.
Dinner: Friday and Saturday. Lunch: Saturday and Sunday.  BYO.
Villa Alessandra – a 4 minute stroll.
In her kitchen Gloria is  proud to cook like her Italian mother and grandmother, following the centuries-old traditions of a cuisine made of smells and flavours that warm up the soul. From scratch Gloria will create every single dish, adding nothing but passion and dedication, with selected ingredients from local suppliers.
Location:  96 Eagle Heights Road.
Bookings are essential.  BYO
Georges Paragon Restaurant – just a 5 minute stroll from Amore. CURRENTLY CLOSED
A Seafood Restaurant with a Mediterranean Flavour which is very popular with our guests. Of course the menu has an extensive selection of meat and pasta dishes. Very generous serves, friendly service and delicious food.
Location:  141 Long Road.

Phone:   5545-1511 
Lunch & Dinner Wednesday to Sunday.
Gas Light an 8 minute walk
Owner/Operator/Chef, Blake Pendlebury has been a qualified chef for over 12 years and has experience in a wide variety of cuisines and establishments. He prides himself on making as much as possible in-house, using fresh, local ingredients, and providing fast and efficient service. Gas Light does have seating, but it is minimal and bookings are strongly advised if you are considering eating in. Great Pizza.
Located: Shop 2 21/23 Southport Avenue
Phone: 55454108
Open: Mon. 4.30pm – 9pm
                        Tue – Closed
                        Wed. Thu. Fri. Sat. 11.30 – 9pm
                        Sun (pizza only) 4.30 – 9pm
Cafe Bravo – also just a 5 minute stroll from Amore
Cafe Bravo is renowned for its take on modern cuisine at reasonable prices.
Breakfast & Lunch each day. Daily specials of delicious cakes and homemade scones.
It has great food and friendly staff.  Dine inside or on the deck among the olive trees – your taste buds will thank you.
Located:  136 Long Road.
Phone:  5545 0863
Open Mon to Fri from 9am, Sat and Sun from 8am. 
Tea and Niceties is a casual 15-minute stroll from Amore.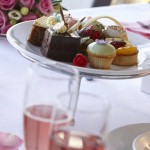 Backing onto the Curtis Falls National Park you will find this Rainforest Café which is perfectly positioned to savour a delicious breakfast, lunch or Devonshire tea on the deck, 'alfresco style' under the outdoor umbrellas and overlooking the enchanting gardens that seem to capture everyone's hearts.
Location: 32 Eagle Heights Road Tamborine Mountain.
Phone: 5545 3645
Open Wednesday – Sunday from 9am – 4pm.
Bookings Essential for High Tea.
Mou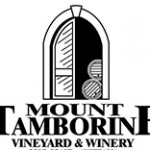 nt Tamborine Winery – a 5 minute walk from Amore.
Whilst maintaining the beautiful flavours that come from sourcing produce locally, they endeavour to cater for all needs and all food types. 
Every item of food is made on premise – from  huge mouth watering massive muffins to homemade cakes and slices. 
Located: 128 Long Road 
Phone: 5545 3066
Opening Hours: 8.30am to 4 pm daily.
Restaurants but a short drive away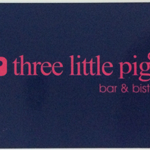 Three Little Pigs – a 4 minute drive from Amore
The most amazing fresh food you could eat and a great dining experience.
If you elect to dine at "The Pigs" you will be saying to yourself — What a result that was!

The menu includes dishes such as salt & pepper prawns, pulled pork patties, Tasmanian salmon, and risotto with eggplant. All dishes were available in two portion sizes, perfect if you don't want a huge meal at lunchtime. The desserts are delicious so be prepared. Portions are generous and service is excellent. 
Location: 123 Main Street Tamborine Mountain.
Phone:  5545 4484
Opening hours: 
Wednesday 11am -3pm
Thursday 11am – 3pm
Friday lunch 11am – 3pm
Friday dinner from 6pm
Saturday lunch 11am – 3pm
Saturday dinner from 6pm
Sunday 11am – 3pm 
C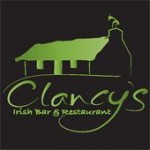 lancy's Irish Bar and Restaurant – a 4 minute drive from Amore
Awesome little pub on Mt. Tamborine. Live Music, fantastic service and staff have great personalities. The food is amazing especially the Beef and Guiness Pie.
Great food, generous helpings and a welcoming atmosphere- Clancy's Irish Bar and Restaurant has it all in spades.
Location: 2 Main Street Mount Tamborine.
Phone 5545 1531
The place can get very busy so ring to make a booking to avoid disappointment.
Main St. Provedore  a 4 minute drive from Amore
Eatery & Espresso is now open, featuring a diverse selection of the highest quality specialty products. Start your morning with espresso and house baked bread, or enjoy a deli style sandwich, luxurious salad and a glass of wine for lunch.The family team at Main St. Provedore is led by fine dining chef Brenden Schutz who knows that every product counts, and strives to make your experience tailored and special.Brenden will deliver exceptional four course dinners on selected Friday and Saturday evenings for up to 8 people in an intimate setting. An experience not to be missed.
Wednesday to Friday 8-4 Saturday 8-3 Sunday 8-1
Please call for dinner bookings. Fully Licensed.
Phone 0400458113 o r0424125500
Leaf Japanese Restaurant – a 5 minute drive from Amore 
D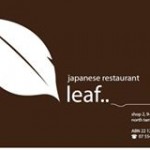 ining at Leaf Japanese Restaurant reminds one of the many little private restaurants located throughout Japan. The establishment itself is small, clean, homely, inviting and functional.
The staff are friendly and accommodating. The food is prepared with care and attention to detail by chef Jiro in an open kitchen with a daily specials board highlighting seasonal produce.
Phone 5545 4223  Bookings Essential.
Location: Tamborine Plaza. Cnr. Main Western  & Beacon Roads
Best to call to confirm opening hours
Hickory – a 4 minute drive from Amore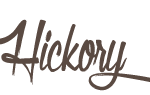 The first place on the Mountain to seriously offer cocktails and fine beverages, matched in with dry rubbed Ribs = time to feast.
Enjoy slow cooked meats and fine beverages. At Hickory it's all about falling deeply into leather couches and feasting to fill your heart.
The guys are open late on Friday and Saturday nights so even if you are eating elsewhere, you are more than welcome to drop in for a pre-dinner or a late drink at Hickory. 
Location: 1 Main Street Tamborine Mountain.
Phone 5545 4428
Open from 5pm Thur, Fri, Sat, Sun and Mon.
Masons Restaurant – a 5 minute drive from Amore.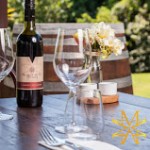 Encounter new flavours with a visit to one of Tamborine Mountain's latest addition to the restaurant scene.
Masons Restaurant in North Tamborine unveils an Australian Modern Menu with a fresh innovative approach to many classics.
The menus have been mindfully created to deliver a true culinary experience as all Mason's dishes are homemade using nothing but the best quality local produce.
Location – 32 Hartley Road Tamborine Mountain
Phone: (07) 5545 2000.

OPEN: Wednesday to Sunday 10am to 4pm (Lunch service 11am to 3pm).
Mountain Top Chinese and Japanese Cuisine a 5 minute drive from Amore
One of Many TripAdvisor Reviews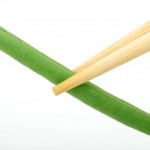 "Fast Food With A Difference"
"Nothing about this restaurant is slow! The service is fast and impeccable. Food is freshly prepared and served fast. Tables are cleaned fast and efficiently.Yet somehow, with all that speed and hurry… the restaurant still feels calm and relaxed – anything but a 'Fast food Outlet'.
The food is certainly prepared fresh (you can peek behind and see it all happening in the kitchen and right in front of you at the sushi bar)."
Location:  Shop 2E, 17-27 Main Western Road North Tamborine
Phone 5545 3626
Opening Hours
Tuesday – Saturday 11:00am – 8:30pm
Sunday – 11:00am – 8:00pm
Tamborine Mountain Pizza – a 4 minute drive from Amore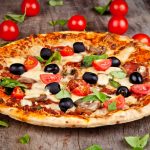 These guys really rock.
Great service, friendly staff and awesome pizzas.
You will not be disappointed. Pizza at its very best.
Location: 4/11 Main Street
Phone 55453888
S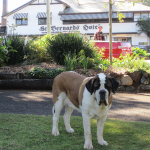 t. Bernards Hotel – a 10 minute drive from Amore
St Bernards is the largest and most famous Hotel on the Mountain.
Robert Muir built St Bernards House in 1881 on the site of the present Council Quarry on Kaiser Road, as an accommodation house for its managers and staff..
Today, St Bernards prides itself on its country home-style atmosphere, with great food, good people and the warm ambience typical of a country pub. Summer allows you to escape the heat enjoying wonderful alfresco dining with fabulous views, whilst winter provides a cosy ambience with fireplaces.
Location: 101 Alpine Terrace Tamborine Mountain
Phone 5545 1177
Polish Place – a 6 minute drive from Amore
Witamy – Welcome to the Polish Place, where they had been playing host to guests at their restaurant for over 30 years.
Location 333 Main Western Rd Mount Tamborine 4272
Phone:  5545 1603
Opening Hours:
Morning tea and coffee is served from 10.00a.m. daily, lunch from 11.00a.m. until 3.30p.m., afternoon tea until 5.00p.m. and dinner from 6.00p.m. on Fridays and Saturdays.
Ba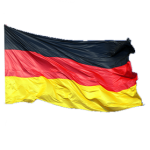 varian Grill Haus – a 5 minute drive from Amore,
The Bavarian Grill Haus offers a warm, friendly and fun atmosphere. Bavarian style food, German beers in a welcoming environment. If you like Bavarian style food try this place out.
Bavarian cuisine is a full on unique culinary experiences that engages and delights all five senses.
You are welcome to embark on a culinary adventure through Bavaria.
Located: 160 Main Western Road Tamborine Mountain.
Phone:  5545 0989
Open 7 days 10 am to 5 pm.
Fox and Hounds Country Inn – a 15 minute drive from Amore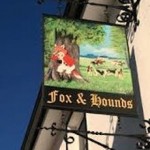 The Fox and Hounds Country Inn is a unique English licenced restaurant nestled at the base of Tamborine Mountain, just 11 kilometres from the M1 exit at Oxenford in the Gold Coast hinterland.
The Fox and Hounds is immensely popular within the British ex-patriot community, locals and tourists, offering a fine range of traditional food, beers and wines. They have a selection of 8 beers on tap including a few English & Irish favourites – Guinness, Kilkenny, Green King IPA, Old Speckled Hen and Apple Cider, they also have our own Foxy Lady Ginger Cider which is brewed locally.
Location: 7 Elevation Drive, Wongawallan.
Phone 56657582
Eagle Heights Hotel – a 10 minute drive from Amore
The Eagle Heights Hotel at Eagle Heights Mountain Resort offers the most spectacular view of the Gold Coast and beyond. The vista extends beyond Stradbroke Island to the North, and to Coolangatta in the South.
An awesome beer garden, newly refurbished Main bar and Restaurant offering TAB, Keno and pokie facilities, and big screens for all your favourite sporting events.
Location: 1683 Tamborine Oxenford Road
Phone 55453388