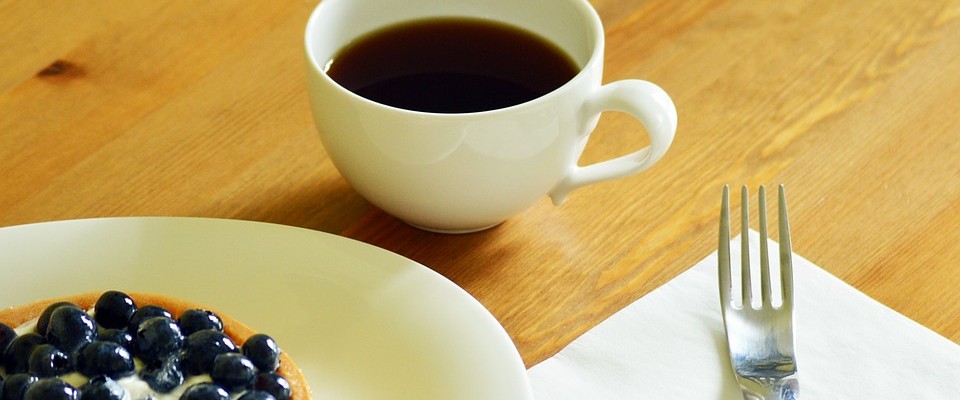 Accommodation Tamborine
Are you searching for Mt. Tamborine accommodation? Looking for fresh mountain air, a cooler climate, diverse activities, or  simply an environment  conducive to relaxation, then Amore B&B offers that perfect accommodation for you to refresh, rejuvenate and explore all that Tamborine Mountain has to offer.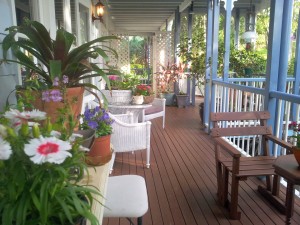 B&B style accommodation Tamborine
Amore B&B Tamborine accommodation is a replica federation designed two storey home with Queenslander style verandahs that extend the cosy luxurious rooms outwards to the fresh mountain air. Lush rainforest gardens mix with English country flowering shrubs and trees  in a garden where you can stroll and find spaces of tranquility and reflection.
The gardens are inviting. Developed in 1995 the Amore B&B garden is home to a mature Rainforest section, roses, a variety of fruit, magnolia, palms, jacaranda, camellia, avocado, guava, exotics, natives and an array of colour from January through to December.
The local wildlife enjoy their well organised and maintained environment. From autumn when the trees weep leaves of gold to  the glorious days of spring the garden moves through the seasons at a significant, elegant and definitive pace.
The guests lounge area includes a reading library, antiques, a baby grand piano, and a central fireplace completes the mountain cabin atmosphere. While we create a feeling of classic nineteen-twenties charm, modern amenities are available to enhance your comfort. Free WiFi keeps you in touch with the outside world if you choose, and all rooms have ensuites and flat screen TV's with DVD. We maintain an up to date DVD library and popular current magazines are available. Smartphone connectivity is also available, conditional on compatibility.
Accommodation at Amore B&B is what many might call 'upmarket'. Each of the four spacious rooms is themed to the English porcelain classics. The Doulton, Wedgewood, Country Rose, and Blue Delph. Soft furnishings match the themes and comfort is maximised with collectible antique furnishings from around the world. Timber framed windows enable mother nature to light up the rooms and when opened you can feel the fresh mountain air. French style doors open to private sections of the expansive Queenslander style verandahs and create another area to read, catch some warm sunshine, and watch the birds in the rainforest themed gardens. Ensuites are maintained to perfection.
Peaceful and quite accommodation on Tamborine Mountain.
Guests do comment on how quiet and private it is in their rooms. Amore B&B is located at one end of Gallery Walk. A minute's stroll away from Cafes, Restaurants, Collectable Shops, Art Galleries, Glass Works, Ceramics, Jewellery, Fudge, Chocolates, Gourmet teas/coffee beans, Cellar door outlets, Bric-a- brac, Fashion and pre-loved Vintage and Kitsch and the Enchanting Fairy Shop for fairytale fun.  You can browse the shops, then return to  your room for some rest, then browse again. And now where to go for dinner. You can stroll in the crisp mountain air to restaurants like The Old Church for fine dining, Masala Shanti  for classic Indian cuisine, Long Road Bistro, Georges Seafood and up to three other night time restaurants. Take-Aways be it Thai, Indian or simply a Pizza are available within walking distance. The Dining Room at Amore B&B is there for your convenience if you elect  to dine in.
Some guests prefer to visit with nature.
Rainforest walks in Queensland's oldest National Parks are throughout the Tamborine Mountain region. You can walk to Curtis Falls in Joalah National Park directly from your accommodation here at Amore B&B. Or you can walk 15 minutes the opposite way to Palm Grove National Park and see palm trees so tall and concentrated that the canopy resembles the soaring ceilings of a cathedral. Freshwater streams and cool green rainforests are waiting for your visit. Lyrebirds, rainforest pigeons  and catbirds known for the catlike calls can be heard deep in the forest.
Other activities might include a visit to one of the two markets each scheduled for once a month. Visit a local winery, drive a Scenic Rim trail, or visit Adventure Parc's high ropes activity course. Others like to picnic in one of the many parklands that overlook the Albert River valley with views reaching the Great Divide featuring Cunningham's Gap, Mount Barney, and Flinders Peak. Hang gliding is a spectacle in the right conditions and you can watch the colourful gliders soar high above the mountain's reach.
Your Tamborine accommodation is close to regional attractions like theme parks. Movie World and Dreamworld are only 20 minutes drive from Amore B&B. The Gold Coast's beaches are 45 minutes away, and Brisbane is 1 hour's drive. Byron Bay, Springbrook Mountain, Beechmont, and the Scenic Rim are all easy day trips
Tamborine Mountain offers so many activities and attractions, festivals and events.
You can participate in Tour de Tamborine, Springtime on the Mountain Festival, the Scarecrow Festival and many other shows and events throughout the year. Shows, concerts, plays, and movies are shown at the Zamia Theatre, an historic feature of the mountain village. Visit the Historical Society's display of antiques and old buildings, and stroll through Tamborine Mountain's own Botanic Gardens.
Choose your accommodation in Tamborine wisely and contact us today at Amore B&B by phone at 07 5545 2330 or by email at stay@amorebandb.com
You can also see our guest reviews and comments on Trip Advisor
150 Long Road,
Tamborine Mountain Qld 4272
Tel: (07)    5545 2330