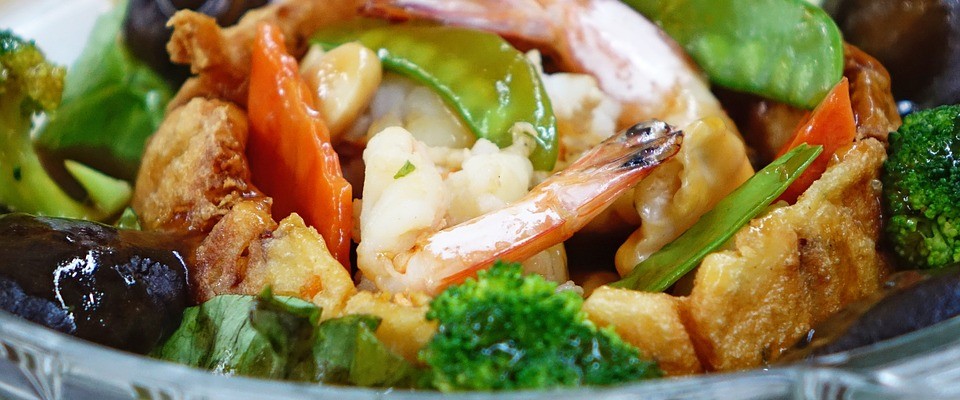 Mount Tamborine Restaurant Info.
Restaurants within walking distance of  your Mt. Tamborine accommodation at Amore B & B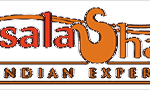 Masala Shanti – located just 2 doors down the road
Masala Shanti is an authentic Indian experience on Tamborine Mountain at the heart of the beautiful Gold Coast hinterland. A family-owned and run restaurant, they take pride in great customer service, use fresh ingredients and produce delicious food. 
Masala literally means a mixture of spices, but here it represents "the feast for the senses" that they aim to provide, from the vibrancy of colours for the eyes to the explosion of flavours and exotic spices for the palate, as well as music from distant lands for the ears.
Shanti means peace, tranquilty or Heaven. This perfectly represents the sights, sounds and life here on Tamborine Mountain
Location 142 Long Road,  (2 doors down the road from Amore)
Phone 5545 3500
Opening Hours
Wednesday – Saturday:  12noon – 2:30 pm and 5pm – 8:30pm
Sunday:  12pm – 2:30 pm and 5pm – 7:30pm
The Manor – located 4 doors up the road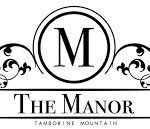 Their Australian influenced menu with all the flavours of Tamborine Mountain has a range of meals suited to all tastes – The cafe is open from 7 am to 5 pm, 7 days, and the restaurant is open Friday & Saturday night
With food to warm the soul and delight any ardent gastronome, a visit to the Manor Restaurant is an absolute must.
Don't miss the popular Winter Christmas period or the theme nights.(Basil will not be forgiving)
Bookings are essential – Phone 5545 1044
The cafe is open from 7 am to 5 pm, 7 days, and the restaurant is open Friday & Saturday night
Open other nights for group bookings by arrangement.
Location: 160 Long Road  (4 doors up the road from Amore)
G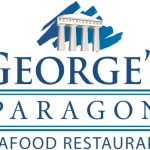 eorges Paragon Restaurant – just a 5 minute stroll from Amore.
A Seafood Restaurant with a Mediterranean Flavour which is very popular with our guests. Of course the menu has an extensive selection of meat and pasta dishes. 
Adjacent to the restaurant proper is a courtyard cafe area where you can have a great Devonshire Tea or a light snack.
A couple of Tripadvisor reviews follow:
"It proved impossible for us to pass up the $6.90 tea and scone offer, and we're glad we stopped in because there were so many other tasty-sounding treats on the menu that we'll definitely stop by again. The setting was like a little courtyard, complete with soft blankets at each table which was a nice touch given it can get cool up in the mountains. The scones were the lightest, fluffiest we have ever had, nothing like the thick dense ones you might find elsewhere that sink in your stomach like a rock. These were cloud-like and just heavenly to eat. "
and another
" Very generous serves, friendly service and delicious food. Spotless linen and cutlery. Entrees were simple foods, but beautifully presented. Mine was an avocado and prawn mix, sort of a deconstructed version of the old prawn cocktails. It was missing the avocado but the waitress apologized and immediately brought a whole perfect avocado, finely sliced on a separate plate for me. My husband and I shared a Greek tasting platter, which was more than ample for two people. Delicious mixture of haloumi, dolmades, dips, lamb skewers, calamari and so forth. The barbecued octopus was to die for! "
Location:  141 Long Road.

Phone:   5545-1511 
Lunch & Dinner Wednesday to Sunday.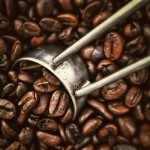 Cafe Bravo – also just a 5 minute stroll from Amore
Cafe Bravo is renowned for its take on modern cuisine at reasonable prices.
Breakfast & Lunch each day. Daily specials of delicious cakes and homemade scones.
Cafe Bravo is a beautiful place situated in the centre of Gallery Walk where you can relax and have a relaxing time with your family and friends.
It has great food and friendly staff.  Dine inside or on the deck among the olive trees – your taste buds will thank you.
Located:  136 Long Road.
Phone:  5545 0863
Open Mon to Fri from 9am, Sat and Sun from 8am.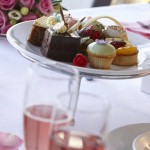 Tea and Niceties is a casual 15-minute stroll from Amore.
Backing onto the Curtis Falls National Park you will find this Rainforest Café which is perfectly positioned to savour a delicious breakfast, lunch or Devonshire tea on the deck, 'alfresco style' under the outdoor umbrellas and overlooking the enchanting gardens that seem to capture everyone's hearts.
It is a charming and relaxing spot to stop and enjoy some respite from the fast paced city life that beckons less than an hour's drive away. A broad ranging menu is on offer with plenty of personal in-house touches.
Take an early morning bushwalk and finish with a hot breakfast or enjoy a leisurely walk down to the waterfall before resting back in your chair to savour a pot of your favourite Tea and the Pastry Chef's famous light and fluffy scones. A popular drop-in for locals.
Location: 32 Eagle Heights Road Tamborine Mountain.
Phone: 5545 3645
Open Wednesday – Sunday from 9am – 4pm.
Bookings Essential for High Tea.
Mou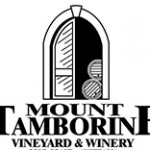 nt Tamborine Winery – a 5 minute walk from Amore.
Whilst maintaining the beautiful flavours that come from sourcing produce locally, they endeavour to cater for all needs and all food types. 
Every item of food is made on premise – from  huge mouth watering massive muffins to homemade cakes and slices. The favourite is without a doubt their Award Winning Steak Pies with diverse flavours – the latest winner is their Angus Steak Beef 'n' Burgundy pie comprising of prime rump fillet, plump roma tomatoes, and garlic with a special blend of Shiraz wine with Australian herbs and spices. They have won awards for their pies! – the famous Chicken Leek and Sweet corn, is a Gold Medal winne
For a heartier meal and to experience a real taste of the region's cuisine, the a la carte menu provides a beautiful selection of gourmet dishes.
Located: 128 Long Road 
Phone: 5545 3066
Opening Hours: 8.30am to 4 pm daily.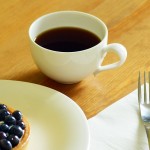 The Monkey Tree – an 8 minute walk from Amore
Cool place at the top end of Gallery Walk. Modern Australian cuisine, GF, organic and local produce.
Licenced, Coffees, Cakes, Take-aways – all made with passion.
A great find, a place to flatline, chill-out on the deck or get into the grove that the Monkey Tree has been known for.
Location:106 Long Road.
Phone:  5545 1941
Open Wed to Sun 8am to 4pm as well as late on Thursday through to Sunday nights.
Restaurants but a short drive away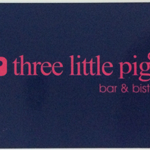 Three Little Pigs – a 4 minute drive from Amore
The most amazing fresh food you could eat and a great dining experience.
The service is outstanding. Beautifully prepared fresh food with their own twist.
Parts of the menu change each day as they only buy the best and freshest produce so if anything is not up to the standard that the chef demands then it is not added to the menu.
If you elect to dine at "The Pigs" you will be saying to yourself — What a result that was!

The menu includes dishes such as salt & pepper prawns, pulled pork patties, Tasmanian salmon, and risotto with eggplant. All dishes were available in two portion sizes, perfect if you don't want a huge meal at lunchtime. The desserts are delicious so be prepared. Portions are generous and service is excellent. 
A well run restaurant, with accommodating staff and cheerful and efficient chefs. The pork belly is outstanding and they have a great choice of beer on tap (Sapporo). All wine from a classy wine list available by the glass.
Highly recommended
Location: 123 Main Street Tamborine Mountain.
Phone:  5545 4484
Opening hours: 
Wednesday 11am -3pm
Thursday 11am – 3pm
Friday lunch 11am – 3pm
Friday dinner from 6pm
Saturday lunch 11am – 3pm
Saturday dinner from 6pm
Sunday 11am – 3pm 
C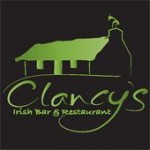 lancy's Irish Bar and Restaurant – a 4 minute drive from Amore
Awesome little pub on Mt. Tamborine. Live Music, fantastic service and staff have great personalities. The food is amazing especially the Beef and Guiness Pie.
Great food, generous helpings and a welcoming atmosphere- Clancy's Irish Bar and Restaurant has it all in spades.
Quality, quantity and value for money – you'd be hard pressed to find meals served here anywhere on the Gold Coast. All the meals prepared in a "home style" manner with loads of freshness and flavour. The staff will look after you very well with a fully catered bar. Don't be tricked into the name, Clancy's is more than an Irish bar with a wide variety of tastes on the menu from seafood through to vegetarian.Clancy's never fails to deliver a fantastic experience!
Great hearty Irish fare, good ales, happy lively staff and on weekends great live music. Definitely one of the top restaurants to eat at on Mt Tamborine.
Location: 2 Main Street Mount Tamborine.
Phone 5545 1531
The place can get very busy so ring to make a booking to avoid disappointment.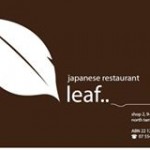 Leaf Japanese Restaurant – a 5 minute drive from Amore (Closed for renovations)
Dining at Leaf Japanese Restaurant reminds one of the many little private restaurants located throughout Japan. The establishment itself is small, clean, homely, inviting and functional.
The staff are friendly and accommodating. The food is prepared with care and attention to detail by chef Jiro in an open kitchen with a daily specials board highlighting seasonal produce.
The drinks menu has a variety of traditional drinks such as beers, sake, plum wine and shochu. Licensed (BYO Wine only), vegetarian options, Take Away, Gluten Free Options, Child Friendly with air conditioned inside dining with an alfresco option.
Frequented by locals. Open for dinner daily except Tuesday (subject only to function bookings).
Phone 5545 4223  Bookings Essential.
Location: Tamborine Plaza. Cnr. Main Western  & Beacon Roads
Opening Hours
Lunch 12:00 -14:00  Mon – Fri    Dinner 17:00 – 20:00 Mon – Sat Closed Sundays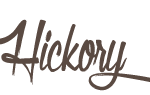 Hickory – a 4 minute drive from Amore
What a journey. Opening a street American style bbq eating place on Tamborine Mountain.
The first place on the Mountain to seriously offer cocktails and fine beverages, matched in with dry rubbed Ribs = time to feast.
Enjoy slow cooked meats and fine beverages. At Hickory it's all about falling deeply into leather couches and feasting to fill your heart.
If you love food that you can really get your hands into then Hickory is the place for you. Don't be precious… pick up those ribs with your hands and get covered in sauce. Sure, there's a finger bowl for you – but don't you wanna just lick your fingers first.
Love beer? Hickory has an amazing local IPA on tap and if you are lucky they regularly have their brilliant ginger beer as well. The tap range is available in small, big and mega sizes. If you are feeling like something in a bottle they have a great range of award winning beers to choose from.
Every week there are new and exciting cocktails. After a refreshing light drink? –   jump into their Jammy Dodger. If you are keen to play then check out the Ginger Pirate, the Kraken Iced Tea or the @ JJT slingshot.
The guys are open late on Friday and Saturday nights so even if you are eating elsewhere, you are more than welcome to drop in for a pre-dinner or a late drink at Hickory. 
Location: 1 Main Street Tamborine Mountain.
Phone 5545 4428
Open from 5pm Thur, Fri, Sat, Sun and Mon.
E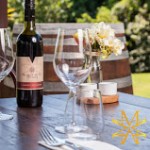 den Restaurant – a 5 minute drive from Amore 
Encounter new flavours with a visit to one of Tamborine Mountain's latest addition to the restaurant scene.
Eden Restaurant in North Tamborine unveils an Australian Modern Menu with a fresh innovative approach to many classics.
Meet friends for coffee, indulge in a leisurely lunch with family or spoil that special someone.
The menus have been mindfully created to deliver a true culinary experience as all Mason's dishes are homemade using nothing but the best quality local produce.
The Lunch menu features a selection of mouth-watering tapas style 'light bites & nibbles', 'mezze platters' as well as healthy 'superfood salad' options. Also on offer are delicious 'open sandwiches' served with Mason's legendary hand-cut potato wedges and Chef specials to match the changing seasons.
Eden restaurant provides a destination to sit back, relax and unwind to enjoy panoramic views from the verandah by day or a casual fine dining ambiance by night. It is an ideal venue for your next Birthday, Anniversary, Wedding or private function.They source their produce from local markets, producer's and suppliers and provide suitable choices for those with special dietary requirements.
Enjoy Lunch outside on the al fresco deck overlooking the gardens or inside beside the wood burning fireplace. Memorable dining is created by a combination of great food, friendly and attentive service served in a relaxed environment. Mason Wines' Eden Restaurant offers all that and more.
Location – 32 Hartley Road Tamborine Mountain
Phone: (07) 5545 2000.

OPEN DAILY: Monday to Sunday 10am to 4pm (Lunch service 11am to 3pm).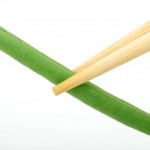 Mountain Top Chinese and Japanese Cuisine a 5 minute drive from Amore
One of Many TripAdvisor Reviews
"Nothing about this restaurant is slow! The service is fast and impeccable. Food is freshly prepared and served fast. Tables are cleaned fast and efficiently.Yet somehow, with all that speed and hurry… the restaurant still feels calm and relaxed – anything but a 'Fast food Outlet'.
The food is certainly prepared fresh (you can peek behind and see it all happening in the kitchen and right in front of you at the sushi bar).

The flavours are distinct. All the classic Chinese and Japanese dishes are on offer, and even with the myriad of sauces and aromas you still get served a dish that has it's own clean, distinct, crisp taste – the hallmark of freshly prepared.

The staff are very 'child friendly' and easily absorb the foibles of young ones (spilt water, messy seats, etc). Our family has returned time and time again to this restaurant and will continue to do so."
Location:  Shop 2E, 17-27 Main Western Road North Tamborine
Phone 5545 3626
Opening Hours
Tuesday – Saturday 11:00am – 8:30pm
Sunday – 11:00am – 8:00pm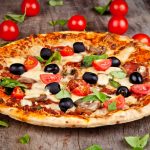 Tamborine Mountain Pizza – a 4 minute drive from Amore
These guys really rock.
Great service, friendly staff and awesome pizzas.
You will not be disappointed.
BYO but no corkage charge. Home delivery. Indoor and kerbside seating
Pizza at its very best.
Location: 4/11 Main Street
Phone 55453888
S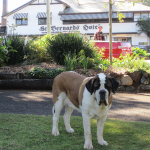 t. Bernards Hotel – a 10 minute drive from Amore
St Bernards is the largest and most famous Hotel on the Mountain.
Robert Muir built St Bernards House in 1881 on the site of the present Council Quarry on Kaiser Road, as an accommodation house for its managers and staff. He bought almost 2000 acres of heavy scrubland at the top of the southern end of the mountain intending to grow sugar cane when the land was cleared. Mr. Muir was drowned in the flooded Logan River at Yatala in 1887.
Following owners started a village settlement and moved St Bernards to its present site in 1898. During its history, St Bernards has had many varied roles including Post Office receiving centre, in 1915 it became a licensed property, the 1920's saw St Bernards as a convalescent Private Hotel and an accommodation House for up to 100 guests. The tariff was three pound fifteen shillings per week.
The main part of the hotel (the lounge and public bar) was built by John Siganto and it's hotel licence was required then.
Today, St Bernards prides itself on its country home-style atmosphere, with great food, good people and the warm ambience typical of a country pub. Summer allows you to escape the heat enjoying wonderful alfresco dining with fabulous views, whilst winter provides a cosy ambience with fireplaces.
Location: 101 Alpine Terrace Tamborine Mountain
Phone 5545 1177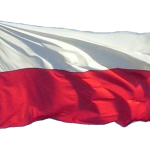 Polish Place – a 6 minute drive from Amore
Witamy – Welcome to the Polish Place, where they had been playing host to guests at their restaurant for over 30 years. The restaurant is currently closed because of a fire.
Their aim is and has always been to provide a wholly Polish cultural experience through special attention to detail both in choosing the dishes on the menu, and the many individual touches to the restaurant décor.
The cosy 40 seat restaurant features comfortable chairs and tables set before a hand-painted wood-log fireplace. The walls are hung with Polish artefacts and sculptures, and the ambience is second to none.
During summer, dine out on the terrace overlooking the valley below, and don't be surprised if you're visited by a flock of noisy lorikeets while enjoying your meal.
Location 333 Main Western Rd Mount Tamborine 4272
Phone:  5545 1603
Opening Hours:
Morning tea and coffee is served from 10.00a.m. daily, lunch from 11.00a.m. until 3.30p.m., afternoon tea until 5.00p.m. and dinner from 6.00p.m. on Fridays and Saturdays.
Ba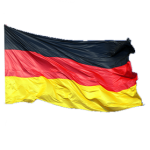 varian Grill Haus – a 5 minute drive from Amore,
The Bavarian Grill Haus offers a warm, friendly and fun atmosphere. Bavarian style food, German beers in a welcoming environment. If you like Bavarian style food try this place out.
Bavarian cuisine is a full on unique culinary experiences that engages and delights all five senses.
Underlining themes in all Bavarian cuisine are the use of fresh produce that is locally sourced and the complementing of the meal with delicious Bavarian beer or Franconian wine (or the Australian equivalent).
Regional cuisine in the various states of the German nation has received increasing attention since the late 19th century.The 19th century cookbooks included many recipes for soups containing Knödel. The meat recipes were mostly based on beef and veal, where cooked beef was used for everyday meals.Knödel and noodles were a traditional festive dish in Bavaria. In the late 19th century, chopped pork with Knödel was a typical Bavarian regional dish.
The Munich Weißwurst was "invented" only in 1857. There were few recipes for mixed vegetables in the cookbooks, and stews played hardly any role, but the Pichelsteiner stew is said to be introduced in Eastern Bavaria in 1847. 
You are welcome to embark on a culinary adventure through Bavaria.
Located: 160 Main Western Road Tamborine Mountain.
Phone:  5545 0989
Open 7 days 10 am to 5 pm.
Fox and Hounds Country Inn – a 15 minute drive from Amore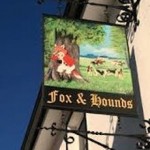 The Fox and Hounds Country Inn is a unique English licenced restaurant nestled at the base of Tamborine Mountain, just 11 kilometres from the M1 exit at Oxenford in the Gold Coast hinterland.
Established in 2007, the Fox and Hounds Country Inn is the perfect scale of an old English Pub and has a fine range of English and Irish memorabilia adorning the walls. Most of the internal fittings of the Fox and Hounds came from the Sussex Arms Hotel in Tunbridge Wells making it that much more unique. The Sussex Arms was originally built in the 1700's making a lot of the original features of this hotel older than the first settlers to this country. It is also the only hotel in Australia that has been transported out from England giving you an immediate feel that you have re entered the UK
The Fox and Hounds is immensely popular within the British ex-patriot community, locals and tourists, offering a fine range of traditional food, beers and wines. They have a selection of 8 beers on tap including a few English & Irish favourites – Guinness, Kilkenny, Green King IPA, Old Speckled Hen and Apple Cider, they also have our own Foxy Lady Ginger Cider which is brewed locally.
Location: 7 Elevation Drive, Wongawallan.
Phone 56657582
Eag
le Heights Hotel – a 10 minute drive from Amore
The Eagle Heights Hotel at Eagle Heights Mountain Resort offers the most spectacular view of the Gold Coast and beyond. The vista extends beyond Stradbroke Island to the North, and to Coolangatta in the South.
An awesome beer garden, newly refurbished Main bar and Restaurant offering TAB, Keno and pokie facilities, and big screens for all your favourite sporting events.
An extensive new menu that will delight all culinary tastes. All of this is complimented with an outdoor, undercover dining area, and manicured gardens where the kids can let off steam and enjoy the jumping castle.
Location: 1683 Tamborine Oxenford Road
Phone 55453388